If you have a PS4 or PS5, you can use the game console not only for gaming but also as an entertainment hub. You can stream great movies, TV shows, and even music on your PS4 or PS5 from many streaming services, such as Netflix, Prime Video, and Disney+. Is it available to access HBO Max on the game console? Fortunately, the answer is yes! HBO Max can be accessed on both PS4 and PS5, and the process of accessing the service on PS4 and PS5 is relatively straightforward.
In this article, we will discuss how to stream HBO Max content on PS4 or PS5. However, there may be instances where the HBO Max application cannot be utilized on these gaming consoles. Therefore, we will also explain how to fix HBO Max not working on PS4 or PS5.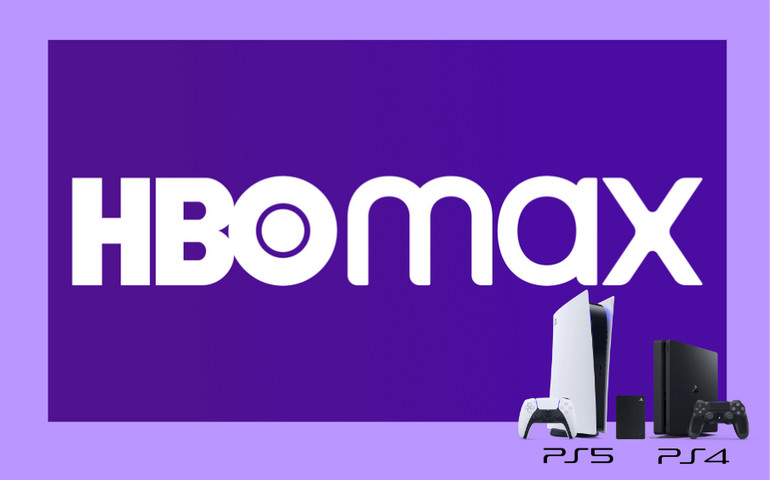 How to Stream HBO Max on PS4 or PS5?
You can stream HBO Max content on PS4 or PS5 using the HBO Max app. This application is not preinstalled on the consoles, you need to download it from the PlayStation Store. Below are the steps.
1. If you have a PS4, go to PlayStation Store and search HBO Max. Then select the HBO Max icon. If you have a PS5, head to the Media tab from the top of the screen. Click "All App" and find the HBO Max app.
2. Click on the "Download" button to download and install it on your console.
3. Once installed, start the app and sign in with your HBO Max app to start streaming content on your PS4 or PS5. From there, you'll have full access to all of HBO Max's content, which includes everything from blockbuster movies to critically acclaimed TV series.
In addition to the HBO Max app, you can also access the service through the web browser on your PS4 or PS5. It can be done easily by going to the HBO Max website and logging in with your credentials.
How to Fix HBO Max Not Working on PS4 or PS5?
The problem of not being able to access HBO Max on PS4 or PS5 occurs occasionally if you have a poor internet connection or your HBO Max app is not up to date. In this case, you need to check your network and update the HBO Max app to the latest version. If HBO Max is suddenly unavailable on PS4 or PS5 for unknown reasons, things can get complicated and take some time to troubleshoot. To ensure that you can watch HBO Max videos smoothly on PS4 or PS5, you can download videos to watch offline.
Here we provide a method to download HBO Max videos to your computer so that you can transfer the downloaded videos to your PlayStation device via a USB drive. The download feature of HBO Max is only available on mobile devices, so you have to use a third-party tool to download videos from the service to the computer, and then transfer the downloads to your PS4 or PS5 for playback. VideoGo All-In-One is such a helpful tool that can help you download any video from HBO Max and export the video files in MP4 or MKV format, allowing you to play them on any device.
With the help of VideoGo All-In-One, you are able to download HBO Max videos in high quality with multilingual audio tracks and subtitles preserved. All downloaded videos are transferable and can be saved on your devices forever. In addition, the all-in-one video downloader supports downloading videos from more than 15 streaming sites such as HBO Max, Netflix, Prime Video, Disney+, and so on.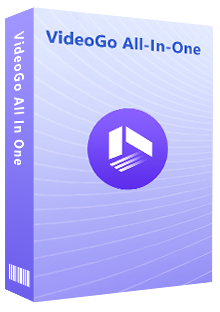 VideoGo All-In-One
A comprehensive tool for downloading unlimited videos from multiple streaming sites with ease.
Download movies & shows from HBO Max/Max.
Download HBO Max/Max videos in HD quality (up to 720p).
Save HBO Max/Max video as MP4 or MKV files.
Preserve original audio tracks and subtitles in multiple languages.
Play the downloaded videos anytime, anywhere without limits.
Download
Download
Steps to Download HBO Max Videos with VideoGo All-In-One
Step 1 Select the Streaming Site
Download and install the program on your computer and start it. Select HBO Max from the list of streaming sites. And then click "OK" to restart the program to connect to the HBO Max website.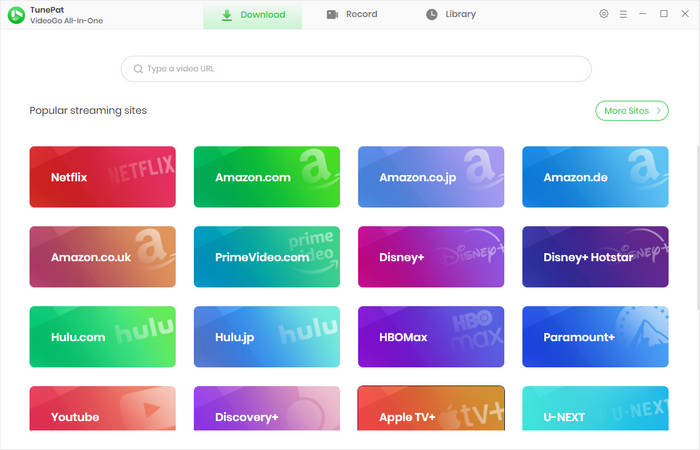 Step 2 Log in to HBO Max
Enter a word in the search bar and click the magnifying glass icon behind the search bar, then the log-in window will pop up as below. Please log in with your HBO Max account.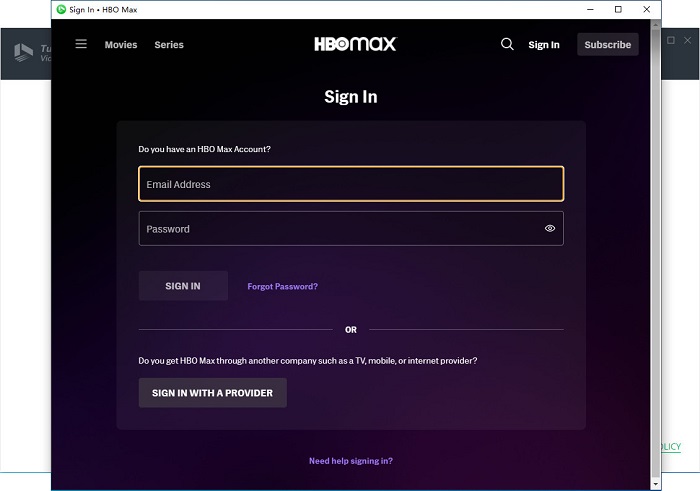 Step 3 Choose the Download Settings
Open the "Settings" window by clicking the

icon on the top right corner. From here you can choose the output quality, video format, and download location, and preselect the language of audio and subtitles, as well as subtitles types. In addition, if you want to download videos in small file sizes, go to the "Advanced" tab, and choose the video codec as H.265.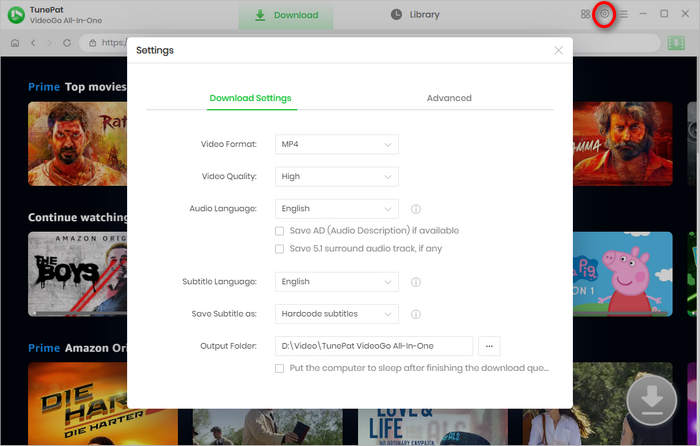 Step 4 Search for HBO Max Content
You can copy a video's link from the HBO Max website and paste it into VideoGo to find your wanted video. Or you can do a fuzzy search using the video name or keyword. And the program will find some related videos for your reference.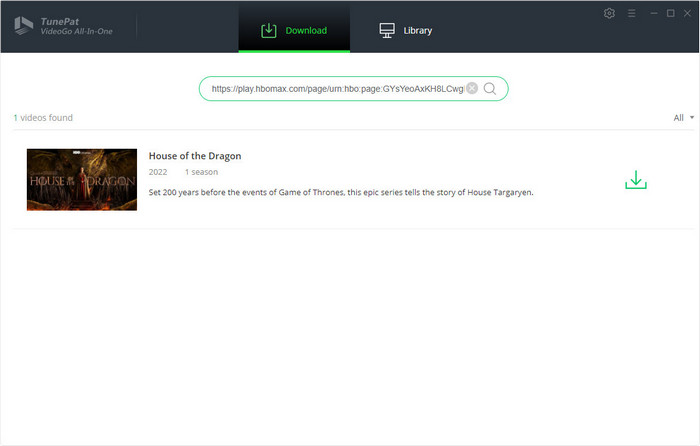 Step 5 Choose Advanced Download Settings
The "Advanced Download" settings provide more detailed information about video quality, audio, and subtitles. And you can choose to download them separately in different qualities and formats.
When downloading a movie, directly click the

icon next to the "Download"

icon to choose the advanced download settings. If you are downloading a TV show, you need to click the "Download" icon and choose seasons or episodes first, and then click the "Advanced Download" button on the bottom left corner.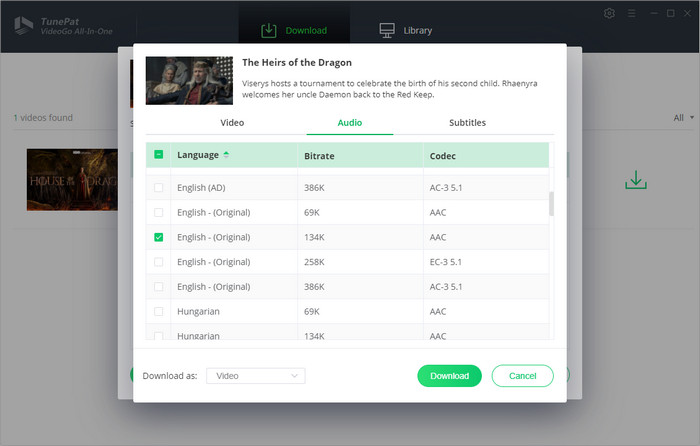 Step 6 Download HBO Max on Your Computer
Finally, click the "Download" button to start downloading your selected movies or shows on your computer. The download process will be shown on the right-side panel. Once downloaded, go to the "Library" tab to check the downloaded videos. And you can find the local files on your computer.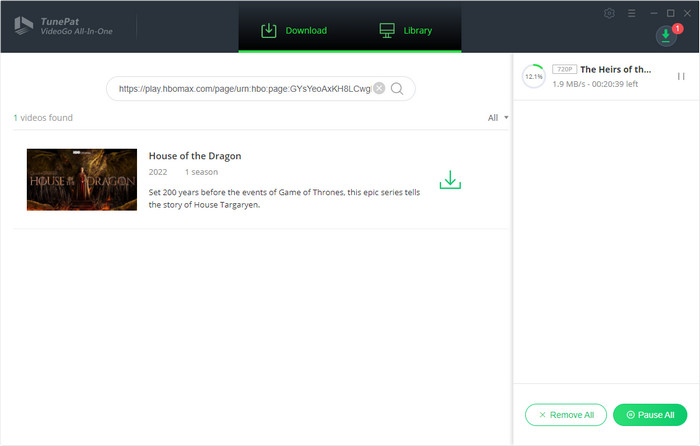 Transfer HBO Max Videos from PC to Your PS4 or PS5
Next, you need to transfer the media files from your computer to your PS4 or PS5. You can use a USB drive to transfer files between the two devices. Below is the guide.
1. To get started, connect your USB drive to your computer and navigate to the folder for the drive. From there, create a new folder and give it the name "ShareFactory".
2. Open the "ShareFactory" folder and create another folder named "Videos". Then move the videos you want to transfer to this folder. Then, remove the USB drive from your computer.
3. Insert the USB drive into your PS4 or PS5. Download ShareFactory on your console and open it. Click "Import Content" > "Import Videos". After that, choose "Import from USB" and import the videos from the "Videos" folder on the USB drive.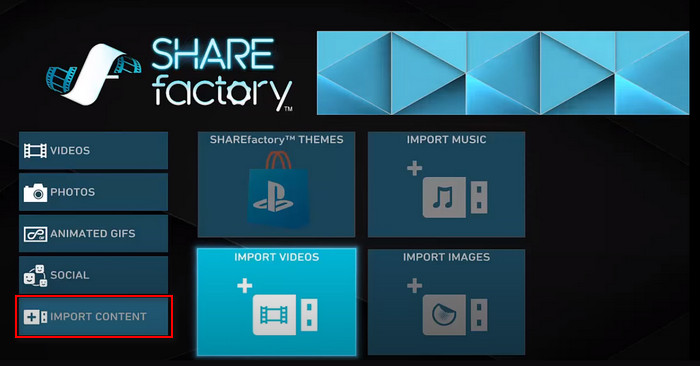 Final Word
Although it is a great choice to access HBO Max on PS4 or PS5, sometimes the service may be denied access for some reasons. When HBO Max is not working on them, you could try to use VideoGo All-In-One to download videos on your computer and then connect your computer to PS4 or PS5 for playback. This program specializes in downloading videos from streaming sites like HBO Max, enabling you to play the downloaded videos on any media player or device.
Note: When downloading videos from streaming sites including Netflix, Prime Video, Disney+, Hulu, HBO Max, Paramount+, and Discovery+, the free trial version of VideoGo can only download the first five minutes of each video. To unlock the limitation, you are suggested to purchase the full version.