Hulu is a popular streaming platform that offers a wide range of TV shows, movies, and documentaries to its subscribers. While the platform has a download feature, it comes with some drawbacks that can make it challenging to download Hulu videos for offline viewing.
One of the drawbacks of Hulu's download feature is that it is only available to subscribers with the ad-free plan. Additionally, the download feature only allows you to download videos on mobile devices like smartphones and tablets, and you cannot transfer them to other devices like laptops or desktops. Fortunately, there's a solution: downloading Hulu videos as MP4 files. One of the easiest and most effective ways to download Hulu videos as MP4 files is to use a third-party video downloader tool. Among the various video downloaders available, VideoGo All-In-Oneis an excellent option. With VideoGo you can save Hulu videos in MP4 format and transfer the downloads to any device. In the following, we'll introduce VideoGo All-In-One in detail and show how to use it.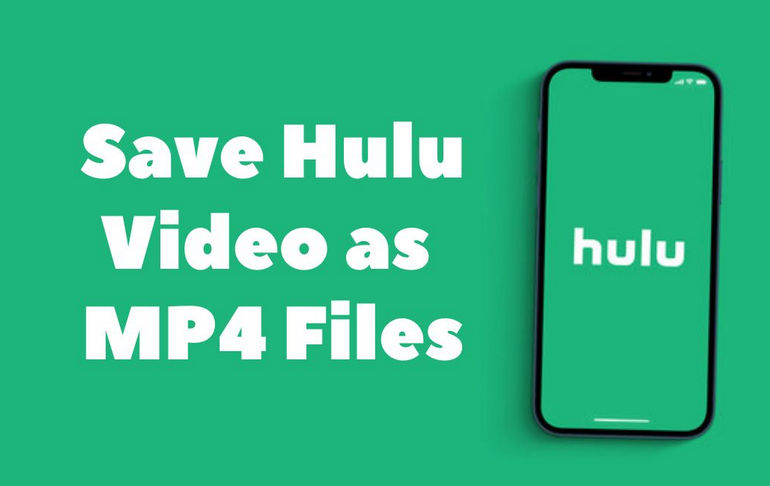 What is VideoGo All-In-One?
VideoGo All-In-One is a powerful and convenient downloader that allows you to download movies and shows from Hulu. This all-in-one video downloader lets you safely and effortlessly download videos in MP4 or MKV format. It also supports high-resolution video downloads (up to 1080p) and preserves multi-language audio tracks (including 5.1 audio) and subtitles for each video. Additionally, the program supports batch downloading, enabling users to add all episodes at once for downloading.
Apart from saving Hulu videos as MP4 files, VideoGo All-In-One also can download movies and shows from various video streaming platforms, such as Netflix, Amazon Prime Video, Disney Plus, Hulu, HBO Max, Paramount Plus, Discovery Plus, and social media platforms, including YouTube, Facebook, Twitter, XboxClips, TikTok, Vimeo, and other popular sites.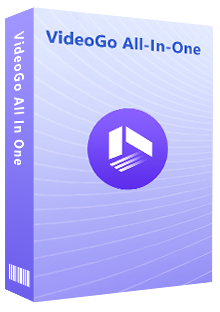 VideoGo All-In-One
A comprehensive tool for downloading unlimited videos from multiple streaming sites with ease.
Supports downloading movies & shows from Hulu and Hulu JP.
Download Hulu videos in HD quality (up to 720p).
Save Hulu videos as MP4 or MKV files.
Preserve original audio tracks and subtitles in multiple languages.
Play the downloaded videos anytime, anywhere without limits.
Download
Download
How to Download Hulu Videos as MP4 Files with VideoGo?
With VideoGo All-In-One, downloading Hulu videos as MP4 files is a straightforward process. Simply follow the steps below. Please download VideoGo All-In-One on your computer first, and follow the installation instructions to install the software on your computer.
Step 1 Select Download Website
After launching the program, a window to select a site will pop up, where you need to select the download site and click the "OK" button. The program will restart to connect to the selected website.
If you want to download videos from other site, click the

icon and go to the "Account Settings" tab and find the "Website" option, and click the "Choose" button to change the download site.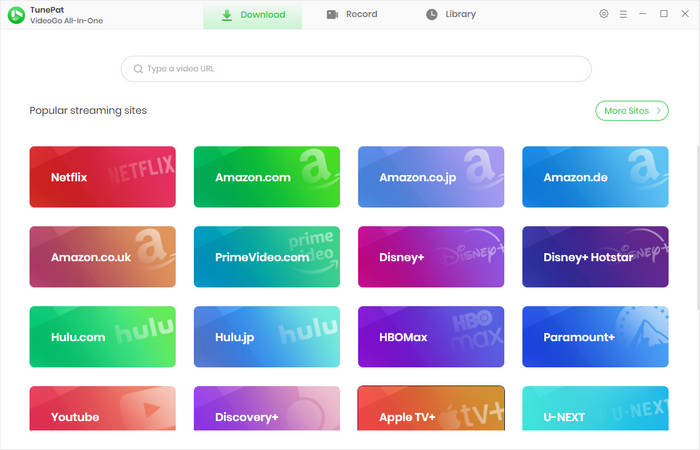 Step 2 Log in to Hulu
Type any word into the search bar and press the "Enter" button on your keyboard to open the Hulu login window. Sign in with your Hulu account.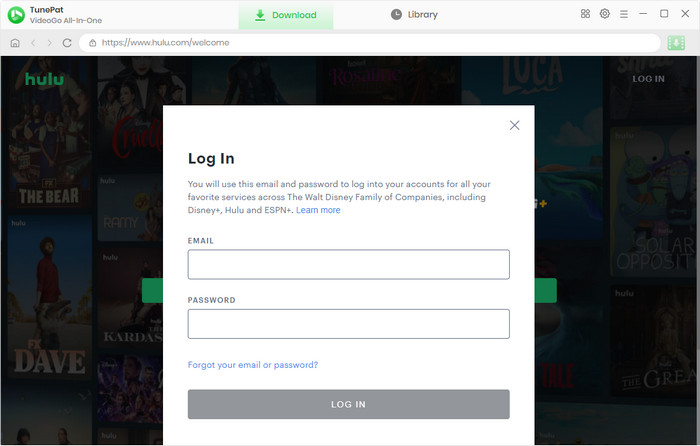 Step 3 Choose Download Settings
Next, click the "Gear" icon in the upper right corner to open the Settings window. In this window, you can set the video format to MP4, and you can also set the video quality, audio language, subtitle language and type, etc. Also, in the "Advanced" tab, you can select a video codec and enable or disable hardware acceleration. These settings will apply to all videos you download.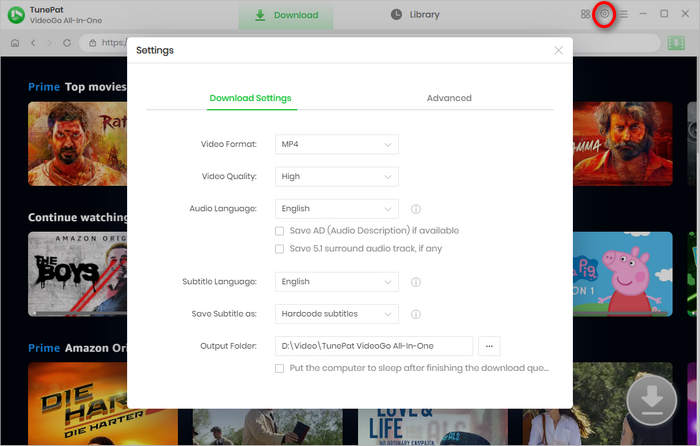 Step 4 Search for Hulu Video
Go to the Hulu website and navigate to the video you want to download. Copy the URL of the video from the address bar of your browser and paste it into VideoGo. The program will find the video in seconds.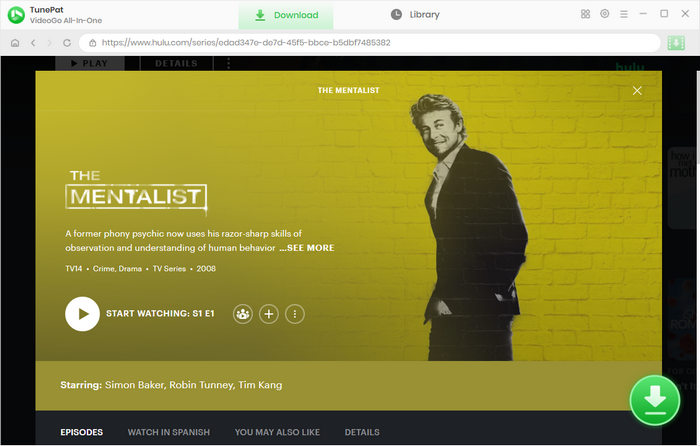 Step 5 Choose Specific Output Settings
VideoGo allows you to choose the video quality, audio track and subtitle for different videos through advanced download settings. If you want to download TV shows, you need to click the "Download" icon and select the episodes you want to download, then click the "Advanced Download" button to open the settings window. For movies, click the

icon directly next to the

icon to select Settings.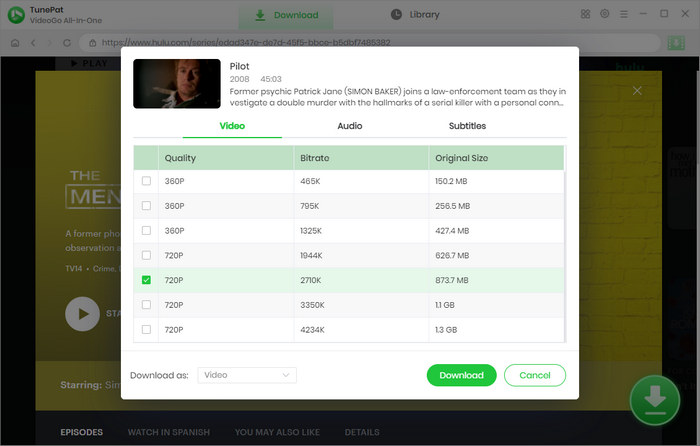 Step 6 Download Hulu Video to PC
Finally, click the "Download" button to start the download process. VideoGo All-In-One will download the Hulu video as an MP4 file to your computer.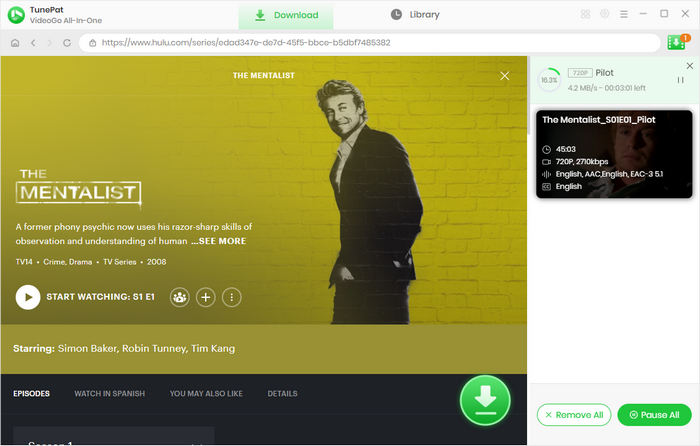 What's the Benefits of Saving Video as MP4 File
Saving videos as MP4 files comes with several benefits. First, MP4 is a universal format that is compatible with most devices and media players. This means that you can easily transfer the downloaded video to your phone, tablet, or other devices for offline viewing.
Second, MP4 files are typically smaller in size compared to other video formats, such as AVI or MKV. This makes it easier to store the downloaded videos on your computer or other devices without taking up too much space.
Third, MP4 files are of high quality and can support up to 1080p resolution. This means that you can enjoy high-quality video playback on your devices without any loss of quality.
Final Word
In conclusion, if you're a Hulu subscriber and want to enjoy your favorite shows and movies offline, using VideoGo All-In-One to download Hulu videos as MP4 files is an excellent solution. With its user-friendly interface, high-quality output, and compatibility with multiple devices and platforms, this downloader is an ideal choice for anyone looking for a reliable and efficient way to download videos.
Note: When downloading videos from streaming sites including Netflix, Prime Video, Disney+, Hulu, HBO Max, Paramount+, and Discovery+, the free trial version of VideoGo can only download the first five minutes of each video. To unlock the limitation, you are suggested to purchase the full version.