Disney+ is a fantastic platform that offers a vast library of content from Disney and Marvel, making it a favorite choice for entertainment. However, it can be incredibly frustrating when you're eagerly settling in for a movie night, only to find that Disney Plus is not working as expected. Whether you encounter error messages, a stuck loading screen, or even app crashes, these issues can disrupt your plans. Luckily, many common problems with Disney Plus can be resolved with a few simple steps. In this article, we've gathered the most common issues and provided solutions to get you back to enjoying your favorite shows in no time. Additionally, we'll introduce an all-in-one solution called VideoGo All-In-One, which allows you to download Disney Plus content effortlessly. Let's dive in and get your Disney Plus back up and running!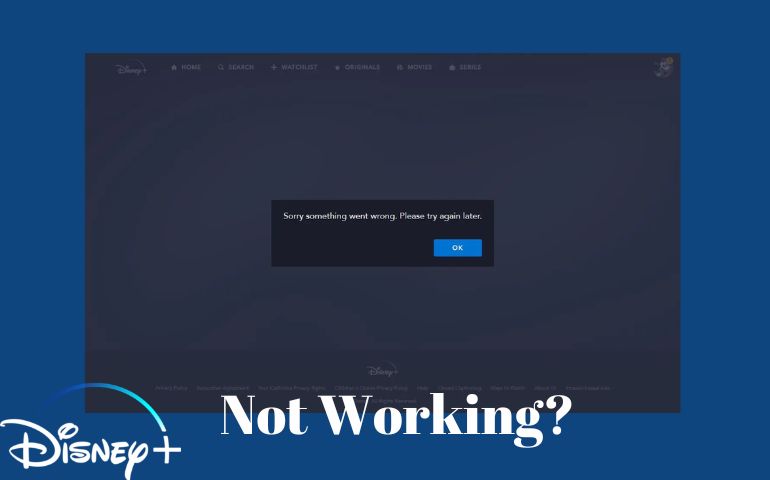 1. General Troubleshooting Tips While Disney Plus is Not Working
Most issues encountered while accessing Disney Plus are often related to the app, device, or internet connection. Before diving into specific issues, there are some general tricks to try when Disney Plus is not working:
Start your streaming device, TV, computer, or phone.
Force close the Disney Plus app and reopen it again.
Check your Wi-Fi connection.
Update to the latest version of the Disney Plus app.
Clear the apps or web browser's cache and data.
Uninstall the Disney Plus app and reinstall it from the app store.
Make sure your streaming device is updated to the latest OS version.
Check if the Disney Plus is down by testing it on another device.
If the problem persists, continue reading to find solutions for specific issues you may encounter.
2. How to Fix Disney Plus Stuck on the Loading Screen?
If you find Disney Plus stuck on the loading screen, there are several potential causes. The most common one is a poor internet connection. Ensure that your connection is stable and try disconnecting from the network for a few minutes before reconnecting.
If the problem persists, it may be related to Disney Plus itself. Try rebooting your Disney Plus app or uninstalling and reinstalling it to see if that resolves the issue. If you access Disney Plus through a web browser, restart the browser or try using a different one.
3. How to Fix the Blank Screen on Disney Plus?
A blank screen issue on Disney Plus can occur due to various reasons, such as a poor internet connection, faulty Disney servers, DNS address restrictions, corrupted cache files, or browser compatibility. Here's how to address the issue based on different situations:
Poor Internet Connection. Ensure that your internet connection is stable and fast enough.
Faulty Disney Server. When the server is down, the issue cannot be cleared by the user. Therefore, you have to wait until the issue is cleared. You can contact the Disney Plus Support Center for assistance.
Restrictions on DNS Address. This issue may happen if you are using a Proxy or VPN to access Disney Plus. In this case, you need to change your DNS address or IP address.
Corrupted Cache Files. The Disney Plus website and application blank screen can also be caused by cache files. Excessive storage of these cache files can cause technical problems. For smooth access to all features, these files should be deleted.
Browser Capability. Not all browsers are supported to access Disney Plus. You can stream Disney Plus content from web browsers like Chrome, Safari, Firefox, and Edge.
4. How to Fix the Disney Plus App Keep Crashing?
Sometimes the issue can be easily solved by restarting the Disney Plus app and your device. If the problem persists, try to clear the cache files, which is also one of the reasons causing the app crash. If none of these steps work, try to uninstall the Disney Plus app and reinstall the latest version on your device.
5. How to Fix Disney+ Error Code 83?
Error Code 83 is a common issue that indicates you're trying to watch on an unsupported device. To resolve this error, check if your device is compatible with the Disney Plus app. If your device is running an outdated iOS or Android version, update to the latest version and restart Disney Plus.
If you are watching Disney Plus on a compatible device, the next step is to check the internet connection. A stable network and fast internet speed are required to watch Disney+ smoothly without issues.
6. How to Fix Disney+ Error Code 39?
Disney Plus Error Code 39 occurs when the requested movie or TV show cannot be played on Disney Plus. There are a few things you can do to fix the issue. The first thing is to check the internet connection to see if it works properly. If you are streaming Disney Plus on a TV using a streaming stick or set-top box, you need to check the HDMI connection on these devices.
The other things you could try to fix the issue are clearing the cache files on your device, updating the Disney Plus app to the latest version, or reinstalling it.
7. How to Fix Disney Plus Not Working Issue Once and for All? -
Best Recommend!
If you're tired of dealing with Disney Plus issues and want uninterrupted enjoyment of Disney Plus movies and TV shows, VideoGo All-In-One is an excellent solution. This powerful tool allows you to download any movie or TV show from Disney Plus, enabling offline viewing anytime, anywhere, without worrying about sudden interruptions.
VideoGo All-In-One is designed to download unlimited movies and TV shows from over 15 streaming sites, including Disney+ Plus, Netflix, Prime Video, and so on. Especially, it has the ability to download videos from the web browser and save them in MP4 or MKV format, making the downloaded files compatible with any device. With VideoGo All-In-One, you can download a movie within 20 minutes. At the same time, the batch download function allows you to add all episodes to download at a time. Most importantly, by using VideoGo All-In-One, you are able to play Disney Plus videos freely.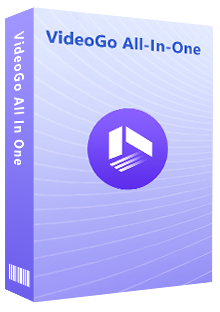 VideoGo All-In-One
A comprehensive tool for downloading unlimited videos from multiple streaming sites with ease.
Directly download movies and TV shows from Disney Plus website.
Support downloading HD videos (up to 720p) from Disney Plus.
Save Disney Plus videos as MP4 or MKV files.
Preserve original audio tracks and subtitles in multiple languages.
Play the downloaded videos anytime, anywhere without limits.
Download
Download
Final Word
Streaming on Disney Plus is not always smooth sailing. One of the biggest frustrations for users is encountering errors and glitches that prevent Disney Plus from working properly. This article lists the common issues as well as solutions to those issues. Additionally, to ensure uninterrupted Disney Plus viewing, downloading videos with VideoGo All-In-One is highly recommended. This versatile tool allows you to download Disney Plus movies and TV shows, enabling offline enjoyment without limitations. Embrace the magic of Disney Plus, hassle-free!
Note: When downloading videos from streaming sites including Netflix, Prime Video, Disney+, Hulu, HBO Max, Paramount+, and Discovery+, the free trial version of VideoGo can only download the first five minutes of each video. To unlock the limitation, you are suggested to purchase the full version.