The Nintendo Switch captivates gamers around the world with its innovative design and versatile gaming options. Yet, were you aware that the potential of your Switch stretches beyond gaming? Consider, for instance, enjoying a Netflix series on your Switch. This notion might seem implausible, given that it's presently established that the Switch lacks official support for Netflix, and the integrated web browser on the console isn't compatible with Netflix just yet. However, is there truly no method to stream Netflix content on the Switch? The answer is not so, because a solution does exist—enter VideoGo All-In-One, a dependable video downloader. With VideoGo, you can initially download Netflix videos to your computer, upload the downloaded videos to your YouTube channel, and then you can watch them via YouTube on the Switch. Below, we will guide you through the process of relocating Netflix titles to the Switch using VideoGo.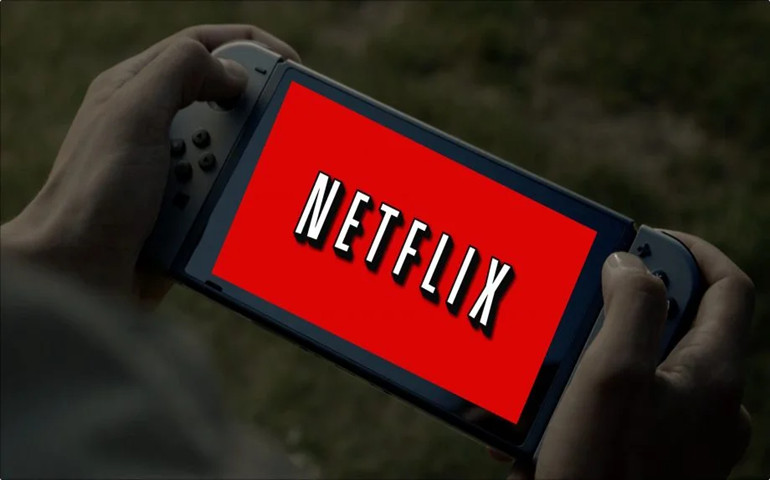 Part 1: Watch Netflix on Nintendo Switch with VideoGo All-In-One
VideoGo All-In-One is a powerful video downloader that offers a solution for downloading high-resolution videos from various streaming services, including Netflix. Not only does it support Netflix, but it also works with other popular platforms like Amazon Prime Video, Disney Plus, YouTube, and more. The program allows you to save downloaded Netflix videos in MP4 or MKV format. This flexibility is particularly useful for bypassing device restrictions and enjoying your content on a wide range of devices.
VideoGo All-In-One ensures that subtitles and audio tracks are preserved during the download process. This means you can enjoy your content with the original language and subtitles, enhancing the viewing experience. By downloading videos with VideoGo All-In-One, you eliminate the annoyance of ads and interruptions, providing a seamless and enjoyable offline viewing experience. Whether you're traveling, commuting, or simply want to disconnect from the internet, VideoGo empowers you to enjoy your favorite shows and movies without limitations.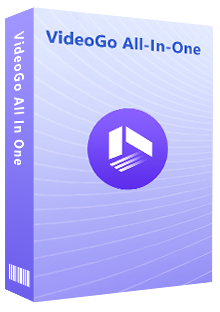 VideoGo All-In-One
A comprehensive tool for downloading unlimited videos from multiple streaming sites with ease.
Download movies & shows from Netflix without the Netflix app.
Download 1080p videos from Netflix.
Save Netflix videos as MP4 or MKV files.
Preserve original audio tracks and subtitles in multiple languages.
Play the downloaded videos anytime, anywhere without limits.
Download
Download
Steps on Downloading Netflix Video
Step 1

Select the Website

Start by downloading and installing VideoGo All-In-One on your computer. Select "Netflix" as the download site on the popup window.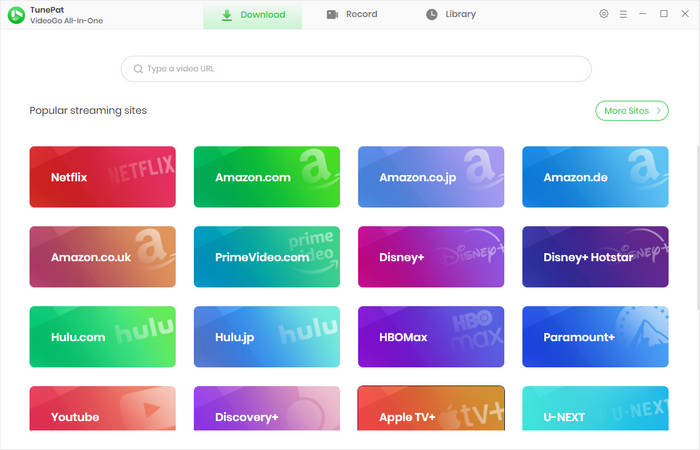 Step 2

Customize the Output Settings

You can set the format of the downloaded video in advance, and the button

is located in the upper right corner of the program. Here you can set the video quality, video format, audio languages, subtitle languages, and output path. Furthermore, H.265 download and H.264 download is available for you to choose from if you want to download videos in high resolution but in smaller file size.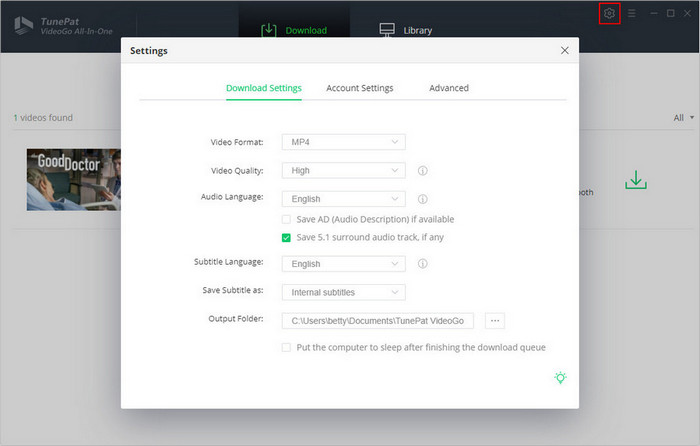 Step 3

Search for the Video

Just copy the video link from the Netflix web player and paste it into the video. Before searching, a login window will pop up asking you to log into Netflix.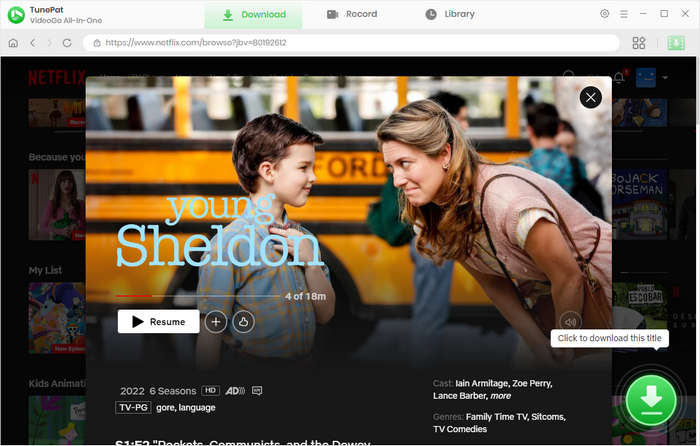 Step 4

Download the Netflix Videos

It's time to click on the "Download" button. VideoGo All-In-One will start the download process, saving the video to your computer's local storage.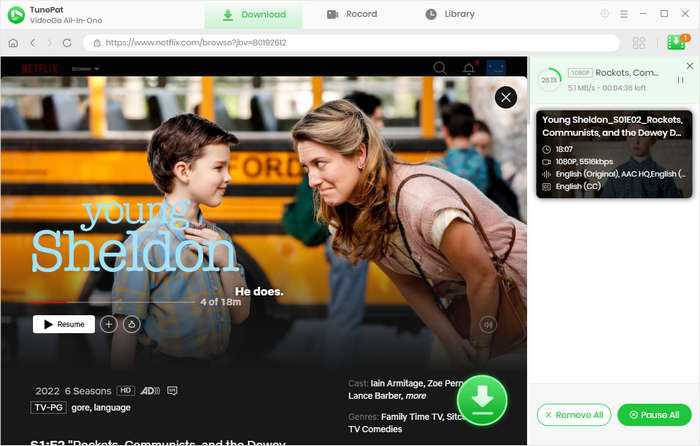 Step 5

Uplode The Videos to Your YouTube

Now you just need to upload the downloaded videos to your YouTube channel, then you can play them via YouTube on Switch anytime, anywhere.
Part 2: People Also Ask:
Which streaming services can you access on the Nintendo Switch?
Unlike some other gaming devices, the Nintendo Switch maintains a strong focus on gaming and currently offers a limited selection of streaming applications. Nintendo has emphasized its commitment to creating a top-tier gaming device with the Switch. Nonetheless, Nintendo has been engaged in discussions with various streaming media companies such as Netflix, Hulu, Amazon, and others, with the intention of potentially expanding its streaming options in the future. Presently, the Nintendo Switch supports a few streaming services including Hulu, YouTube, Crunchyroll, Funimation, Pokémon TV, and Twitch. However, it does not currently support streaming platforms like Netflix, Disney+, HBO Max, Amazon Prime Video, and others.
How to Access Streaming Services like Disney+ and Amazon on the Nintendo Switch?
As previously highlighted, VideoGo All-In-One isn't limited to just Netflix. It's capable of downloading content from a variety of streaming platforms such as Disney+, Amazon, HBO Max, Hulu, and more. Whether you're aiming to enjoy content from different streaming services on your Nintendo Switch, VideoGo offers a solution. Similar to downloading content from Netflix, you can utilize VideoGo to acquire videos from your preferred streaming service and subsequently uplode them to your YouTube channel for viewing.
Final Word
VideoGo All-In-One is a powerful tool that empowers Netflix subscribers to download their favorite videos and transfer the downloads to Switch for offline viewing. With its user-friendly interface and versatile features, it has become an essential companion for those who want to enjoy Netflix content without the need for a continuous internet connection. By following the simple steps outlined in this article, you can master the art of Netflix video downloads and make the most of your entertainment experience.
Note: When downloading videos from streaming sites including Netflix, Prime Video, Disney+, Hulu, HBO Max, Paramount+, and Discovery+, the free trial version of VideoGo can only download the first five minutes of each video. To unlock the limitation, you are suggested to purchase the full version.