YouTube, one of the most popular social platforms, provides all sorts of videos for people to watch. Watching YouTube videos can be an entertaining way to kill time. YouTube also features the download function like other streaming services. Since you may not always have access to the internet, it enables you to watch videos without buffering. Kindly note that downloading videos is only available for YouTube Premium subscribers.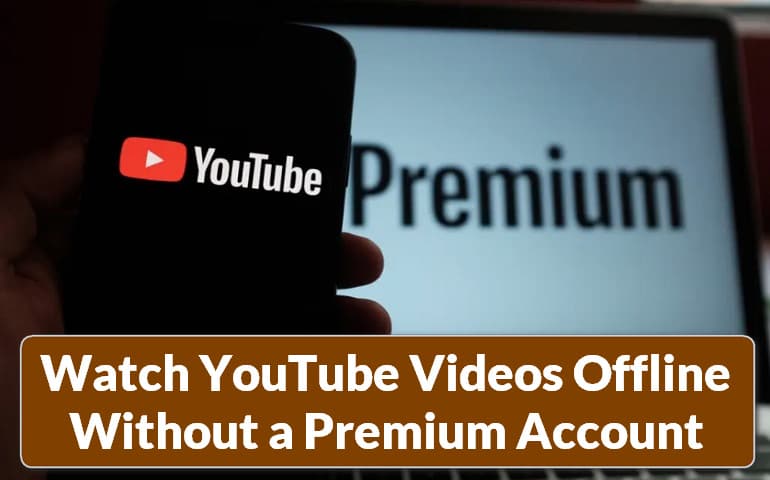 YouTube Premium, formerly YouTube Red, is a paid subscription service, which costs $11.99 per month. It allows its subscribers to watch videos without advertisements and download their favourite videos in 1080p resolution to watch offline. However, not all videos on YouTube can be downloaded if the publisher of the video makes them unavailable to download. Plus, the downloaded videos can only be viewed within the YouTube app and you can not move them to other devices or share them with your friends due to the encrypted format. If you are looking for a way to watch YouTube videos offline without paying for its Premium subscription, then you are at the right place.
VideoGo All-In-One: Best Video Downloader!
VideoGo All-In-One is a comprehensive video downloader that is dedicated to providing people with hassle-free downloading of videos and shows. Not only does it allow downloading movies and TV series from streaming services, like Netflix, Amazon, and Disney Plus, but it also supports downloading videos from social media platforms, such as YouTube, TikTok, and Vimeo. Its key feature is that it can help you download ad-free videos, unlike the downloaded videos from the major platforms with ads. Not only that, there is no limit to the number of videos that can be downloaded.
The highest resolution available for YouTube downloads is 8K, which far exceeds the maximum resolution allowed for YouTube downloads. (dependent on the original video quality). With VideoGo All-In-One, you can watch downloaded videos on more devices instead of being limited to watching on mobile devices and also share your videos with friends as the downloaded videos are in a more compatible format.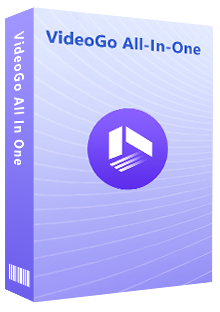 VideoGo All-In-One
A comprehensive tool for downloading unlimited videos from multiple streaming sites with ease.
Free download videos from YouTube, Facebook,Twitter, other webistes.
Download videos in 720p, 1080p, 2K, 4K or 8K.
Save YouTube videos as MP4 files.
Preserve original audio tracks and subtitles in multiple languages.
Play the downloaded videos anytime, anywhere without limits.
Download
Download
How to Use VideoGo All-In-One to Download YouTube Videos?
Step 1Select YouTube as the Target Sites
Download VideoGo All-In-One from the official website and launch it on your computer. When you launch it for the first time, you need to choose the site that you want to download from. Once chosen, the program will keep the site when you open it next time. If you want to change the site, click "Settings" > "Account Settings" > "Choose".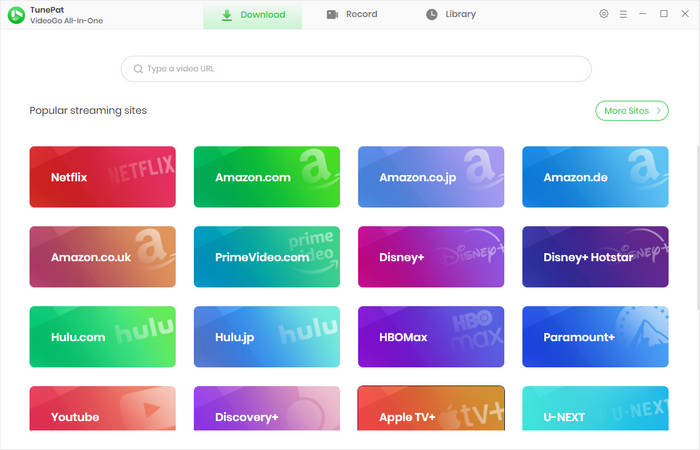 Step 2Choose the Output Settings
Click the "Gear" icon on the top right corner to choose the settings. You can choose the video quality (High, Medium, Low), subtitle language, subtitle format, and output folder. In the "Advanced" tab, you can set how many videos can be downloaded at once and decide if you need the hardware acceleration when available.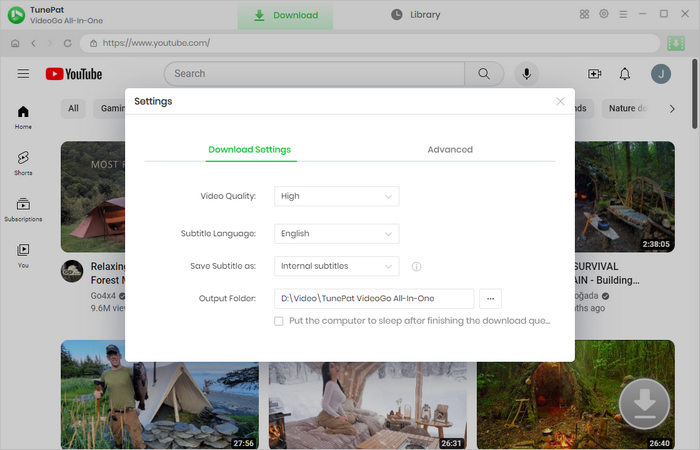 Step 3Search for Videos
VideoGo All-In-One allows you to search videos in two easy ways. One is copying the link of the video on YouTube website, the other is entering the name or keyword of the video. The former can help you navigate directly to the video.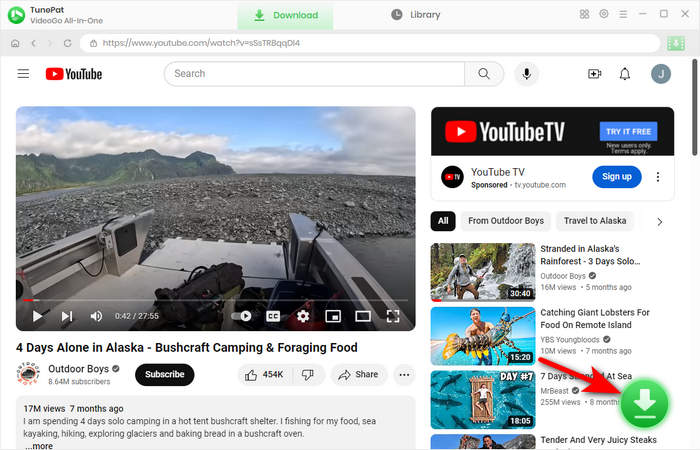 Step 4Customize the Advanced Download Setting
VideoGo All-In-One supports selecting more specific video parameters as the below picture shows, which is called "Advanced Download". You can set more specific video definitions, audio and subtitles according to your needs. And the file sizes are also marked in the back for your reference. It also enables you to download video, audio tracks and subtitles separately if needed.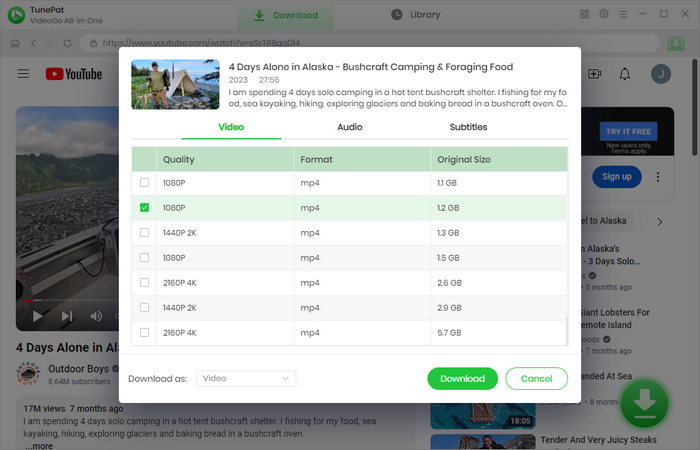 Step 5Download the YouTube Videos
Once you have set it up, you can start downloading videos by clicking the "Download" button. During the downloading process, you can continue to add videos you want to download to the queue. On the right side of the application, you can see the videos you are downloading along with their meta information.
When the videos are downloaded, click "Library" to check them. Find the folder where the videos are located. You can choose to watch them directly on your computer or move the video files to any device for viewing.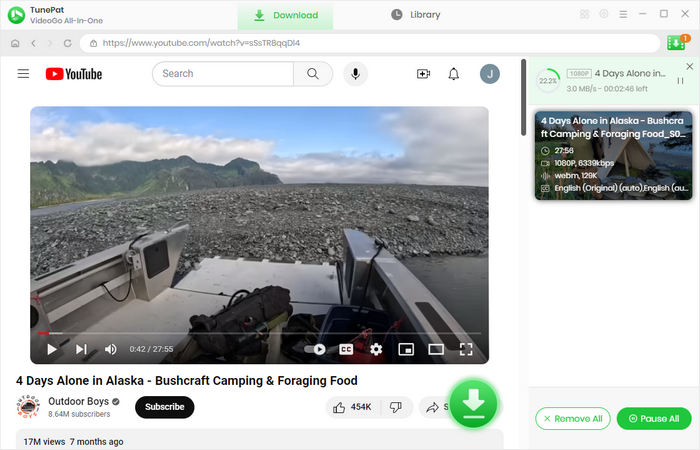 Final Word
Although there are many ways to watch YouTube offline, we strongly recommend VideoGo All-In-One as the best solution to download YouTube videos without a Premium account. It acts as comprehensive software that allows you to download videos not only from streaming services, but also from social platforms for free. Although its interface may look simple, it may perform more functions than you can imagine! With it, you can watch ad-free YouTube videos offline anytime and anywhere without limits.
Note: When downloading videos from streaming sites including Netflix, Prime Video, Disney+, Hulu, HBO Max, Paramount+, and Discovery+, the free trial version of VideoGo can only download the first five minutes of each video. To unlock the limitation, you are suggested to purchase the full version.