Paramount Plus may be a good choice for people and households looking to gain access to more shows and movies. It has some top-notch shows like the entire Star Trek series, popular movies as well as sports content like UEFA soccer. In case you're not sure if the service is right for you, it offers a 7-day free trial so you can learn more about the type and amount of content the service offers before committing to a paid subscription.
Before you can get a free trial, you need to pick a subscription plan first. In this case, if you choose the Essential plan, you will not be able to download any videos during the free trial period. This is because the download function is only available to Premium users. However, even if you choose the Premium plan and you cancel the renewal of this plan after the trial ends, none of the videos you downloaded will be retained. No need to worry. VideoGo All-In-One comes into help you keep the Paramount Plus videos accessible even when your free trial ends.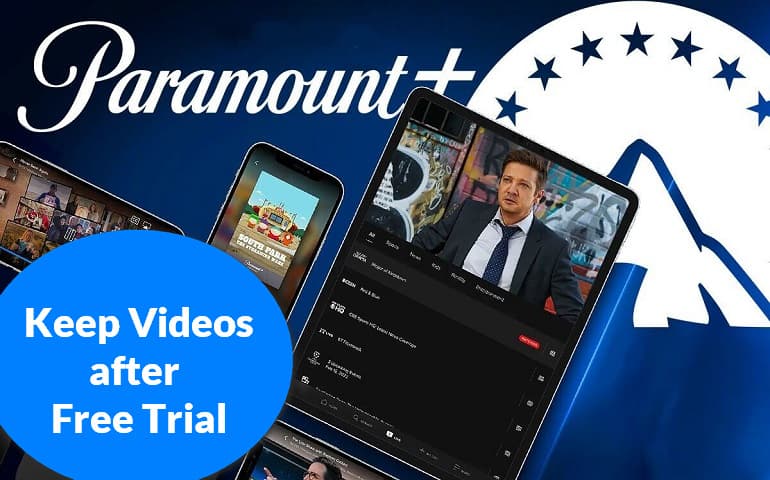 What is VideoGo All-In-One?
VideoGo All-In-One is one of the best video downloaders on the market that helps to download videos from various streaming services and social media platforms, of which up to 15 platforms are supported. Paramount Plus is one of these platforms and VideoGo allows you to download videos to watch offline no matter what kind of plan you subscribe to. It can download HD videos and movies, up to 1080p, and save them in MP4 or MKV format so that they can be viewed or transferred to any device. In addition, you can choose one or two of the available languages for audio and subtitles to save depending on your location or viewing preferences.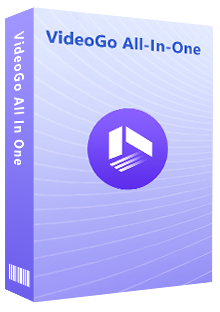 VideoGo All-In-One
A comprehensive tool for downloading unlimited videos from multiple streaming sites with ease.
Download movies & shows from Paramount Plus.
Download 1080p videos from Paramount Plus.
Save Paramount Plus videos as MP4 or MKV files.
Preserve original audio tracks and subtitles in multiple languages.
Play the downloaded videos anytime, anywhere without limits.
Download
Download
Guide: How to Keep Paramount Plus Videos Playable after Free Trial
The most critical step is to download the Paramount Plus video to your computer so that you can keep them playable and save them permanently. So the next will explain how to download Paramount Plus videos to your computer step by step.
Step 1Log in to the Paramount Plus Account
Download and install VideoGo All-In-One on your computer and then launch it. When you open the program for the first time, you need to select the website that you want to download videos from. After selecting Paramount Plus as the target website, input some words into the search bar in order to open the login window. Sign in to your Paramount Plus account so as to get access to the Paramount content library.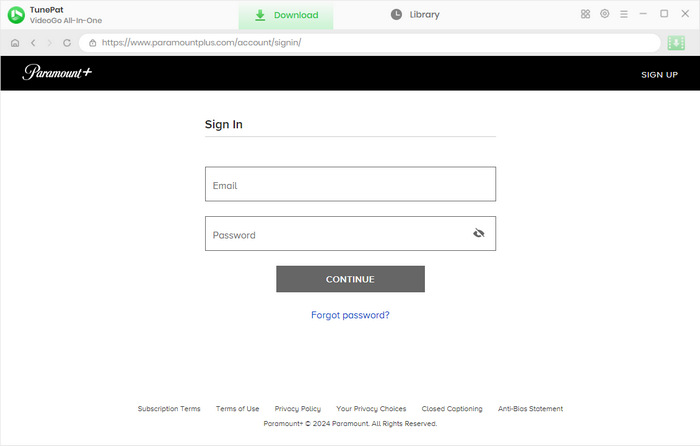 Step 2Choose the Output Settings
You can set up your video by clicking the "Settings" icon in the upper right corner. Video format, video quality, audio language, subtitles language, and more are available to select. VideoGo also offers the option to let you save video codecs as H.264 or H.265 so that you can store high-definition videos in smaller file sizes.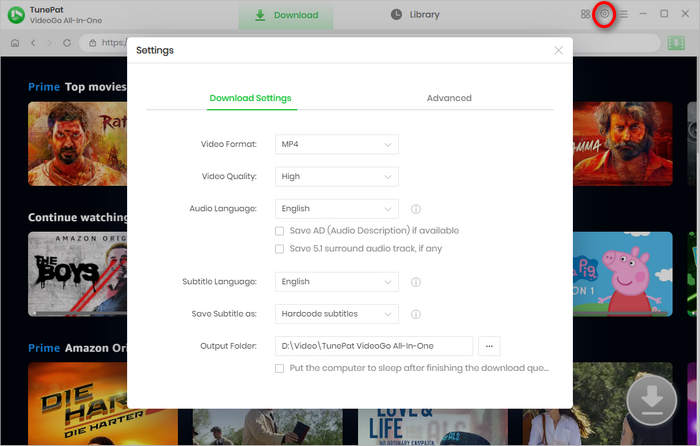 Step 3Search for Video Through Name or URL
Thanks to its smart engine, it is convenient that you can just search for videos by using the name or the link of the video. There is no need for you to download the Paramount+ app additionally.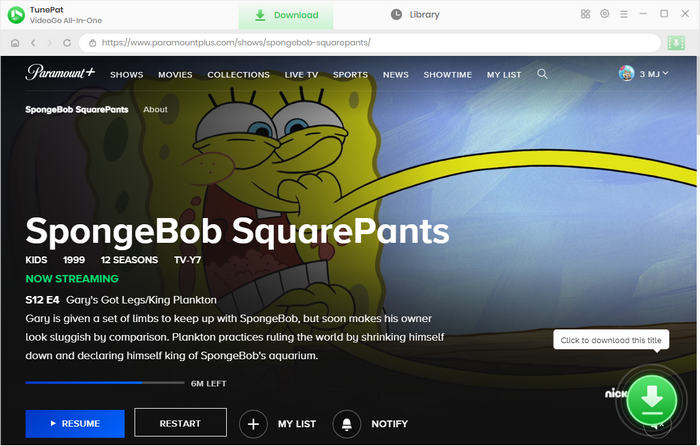 Step 4Set the Advanced Download Settings
Through the "Advanced Download" settings, you can set up your videos more specifically according to your needs, like the video quality and the languages of audio and subtitles. Plus, VideoGo enables you to download video, audio, or subtitles separately. This icon will appear in the pop-up window after you click the "Download" icon. When downloading movies, the icon is next to the "Download" icon.
Step 5Download Paramount Plus Video
After finishing the setting, start downloading the video by clicking the "Download" button. When the download is complete, click "Library" to check your downloaded video. Thus, the video is permanently stored on your computer, which will never disappear even after your free trial is over.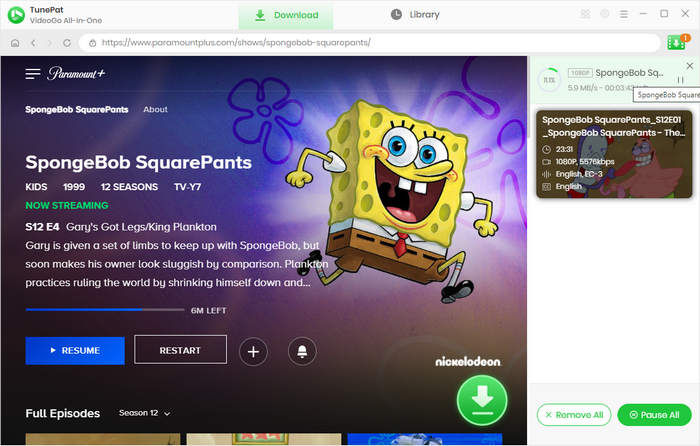 ---
Extra Tips:
Regardless of whether a new user decides to sign up for the Essential or Premium plan, Paramount Plus offers a 7-day free trial. The first week of streaming is free as long as the account setting up the subscription has never had a free trial before.
Follow these steps to sign up for a free trial of Paramount+ on a computer:
1. Visit the Paramount Plus website and click the "TRY IT FREE" button (the blue button).
2. You will be asked to pick your plan first. Then, enter your full name and email address and other information to create an account.
3. Follow the prompts to add a payment method and tap "Start Paramount+".
Remember to cancel your subscription before the seven days are up if you're not satisfied with the service; otherwise, it will renew on its own and your credit card will be charged.
1. Go to the Paramount Plus web page and log in to your account.
2. Find and tap your username in the upper right corner and click on the "Account" button.
3. Select "Cancel subscription".