HBO Max has become a popular streaming platform for accessing a wide range of movies, TV shows, documentaries, and more. However, there might be instances when you want to watch your favorite content offline, such as during long trips or in areas with limited internet connectivity. While HBO Max doesn't provide a built-in feature to download videos directly to a USB drive, there are workarounds available that can help you achieve this. In this article, we'll recommend a versatile and user-friendly video downloader called VideoGo All-In-One to help you download HBO Max videos to a USB drive, ensuring you can enjoy your favorite shows and movies anytime.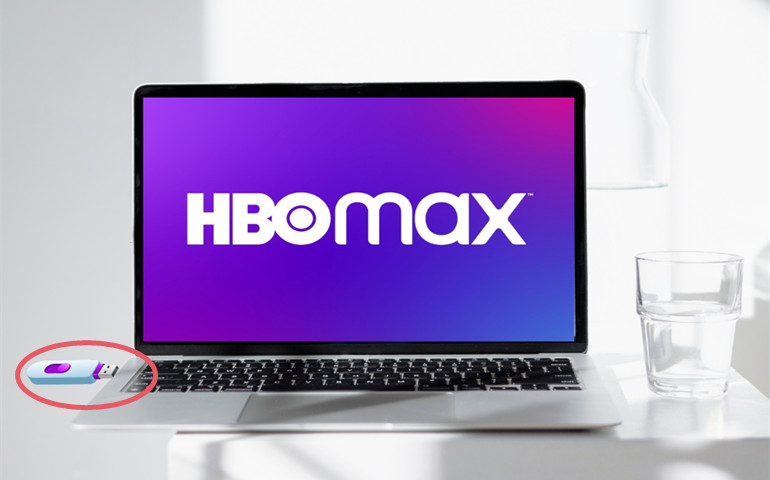 Move HBO Max Video to USB Drive with VideoGo
Introducing VideoGo All-In-One - an adaptable and intuitive video downloader that empowers you to easily download videos from a variety of streaming platforms, including HBO Max, YouTube, Netflix, and more. This tool grants you the ability to save videos in MP4 or MKV format. A notable feature of VideoGo is its ability to transfer content to a USB drive, ensuring your favorite shows and movies accompany you wherever your journey takes you.
Beyond its prowess in high-definition video downloads, VideoGo excels in capturing audio tracks and subtitles in diverse languages. You have the freedom to select one or two languages according to your region or viewing preferences. Moreover, it extends three types of subtitles: internal, external, and hardcode subtitles. If you desire to personally edit subtitles, the tool facilitates the download of subtitles in SRT format. With VideoGo at your disposal, the necessity of installing multiple streaming applications becomes obsolete. Leveraging its intelligent search engine, the software effortlessly pinpoints your desired video using either its title or URL. For example, if you intend to download a video from HBO Max, simply log into your account, locate the video, customize the output settings, and initiate the download for offline indulgence on your computer.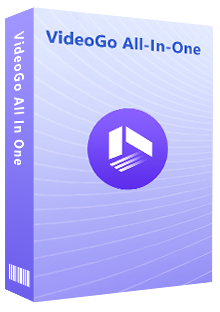 VideoGo All-In-One
A comprehensive tool for downloading unlimited videos from multiple streaming sites with ease.
Download movies & shows from HBO Max/Max.
Download HBO Max/Max videos in HD quality (up to 720p).
Save HBO Max/Max video as MP4 or MKV files.
Preserve original audio tracks and subtitles in multiple languages.
Keep the videos on your device permanently.
Download
Download
Step-by-Step Guide to Transferring HBO Max Videos to a USB Drive
Before you begin, ensure that you have a USB drive with sufficient storage capacity and that you have VideoGo All-In-One installed on your computer.
Step 1

Download VideoGo and Select HBO Max Website

Please download VideoGo All-In-One on your computer and launch it, you need to pick up HBO Max as the website to download videos. Then choose the HBO Max icon in the program to restart the program and connect to the HBO Max site.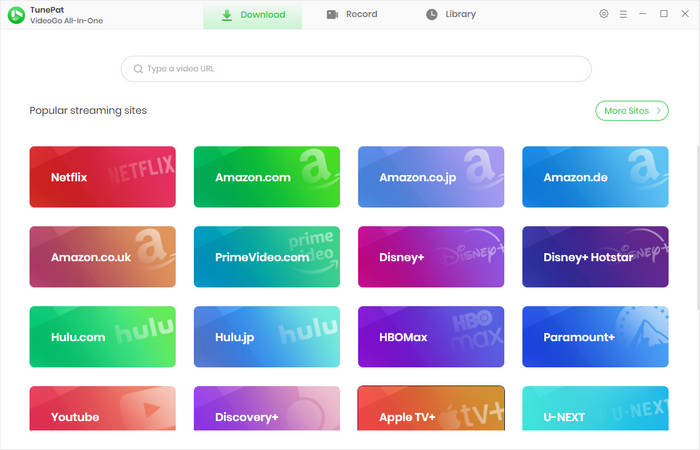 Step 2

Log in to HBO Max

Before using the program, you need to log into your HBO Max account. You can type some words into the search bar to open the login window and log in with your account.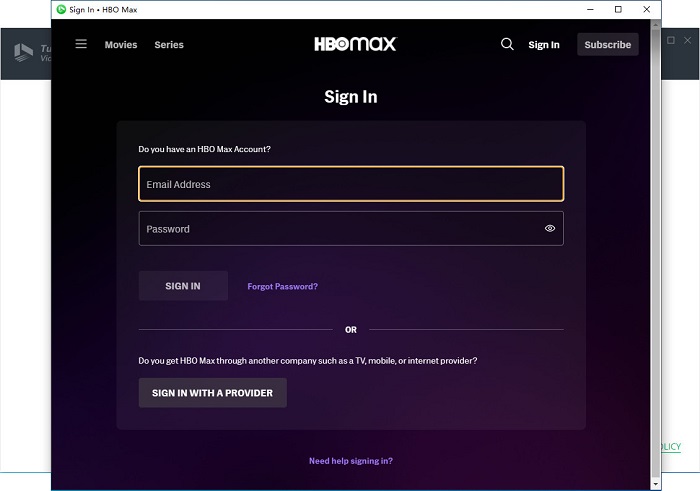 Step 3

Choose Output Settings

Before searching, you can customize the default settings by clicking the gear icon in the upper right corner to open the Settings window. In this window, you can choose the video format, video quality, output folder, etc.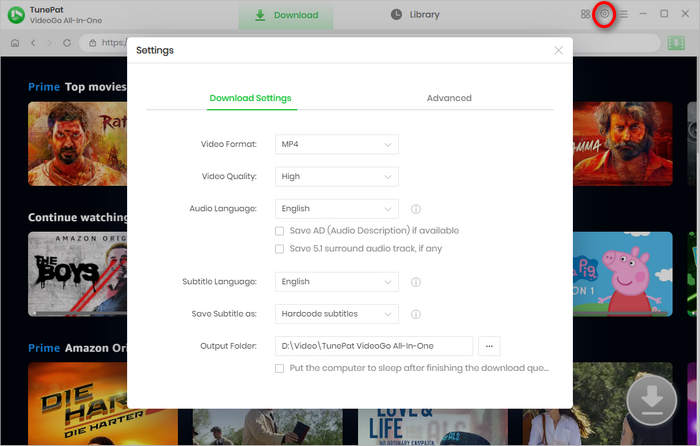 Step 4

Search for HBO Max Video

Visit the HBO Max website and locate the video you wish to transfer. Copy the URL of the video from your browser's address bar and paste it into VideoGo. Or you can search by the video name/keywords directly.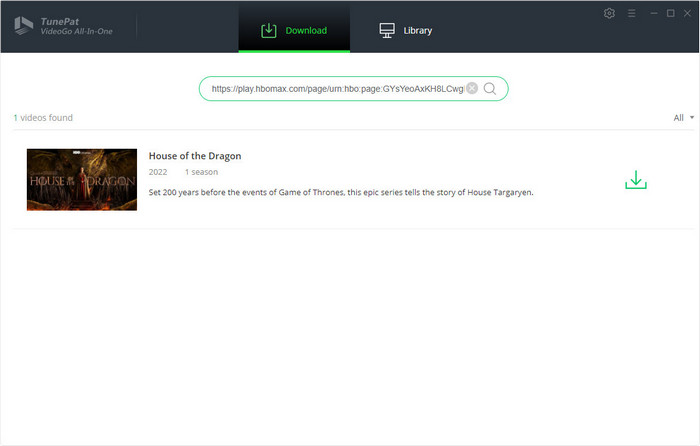 Step 5

Customize the Advanced Download Settings

VideoGo offers the advanced download feature that allows you to choose video quality, audio, and subtitles with more detailed information. Click the

icon next to the "Download" icon to choose the advanced settings for movies. If you are downloading a TV show, you need to choose the seasons and episodes first by clicking the "Download" icon, and then click the "Advanced Download" button on the bottom left corner.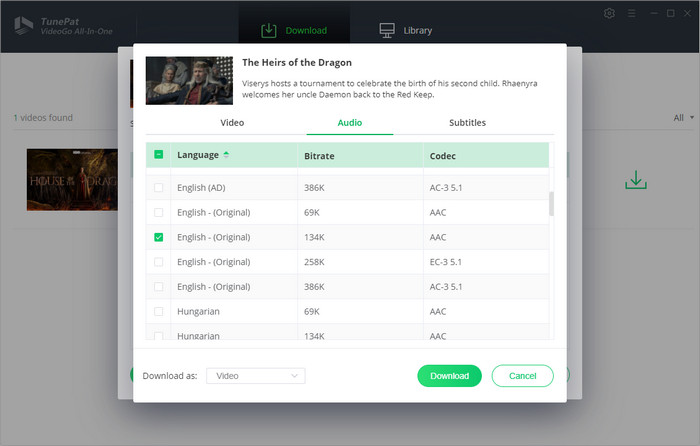 Step 6

Start Downloading HBO Max Video

Once you have customized the settings, click the "Download" button to begin the download process. VideoGo All-In-One will retrieve the video from HBO Max and convert it into the chosen format.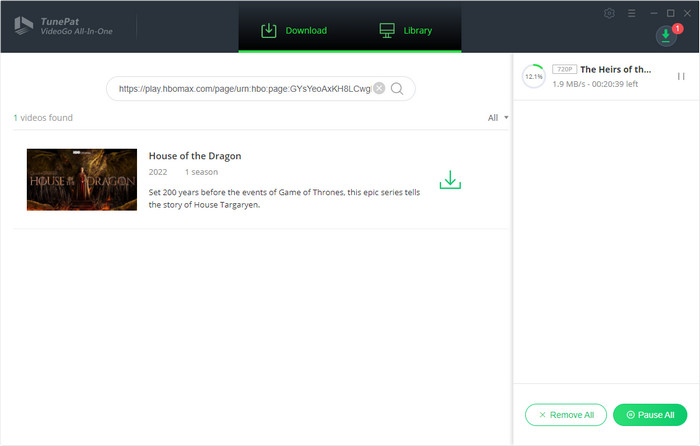 Step 7

Transfer HBO Max Video to USB Drive

Once the download and conversion are complete, locate the downloaded video file on your computer. Connect your USB drive to the computer's USB port. Copy and paste the downloaded video file from your computer to the USB drive. Ensure that you have enough space on the USB drive to accommodate the video file.
Final Word
VideoGo All-In-One offers a convenient solution for those who wish to enjoy HBO Max videos offline by transferring them to a USB drive. With its user-friendly interface and powerful features, the software simplifies the process of downloading, converting, and transferring videos from streaming platforms. By following the step-by-step guide provided in this article, you can easily transfer your favorite HBO Max videos to a USB drive and watch them anytime, anywhere, even without an internet connection.
Note: When downloading videos from streaming sites including Netflix, Prime Video, Disney+, Hulu, HBO Max, Paramount+, and Discovery+, the free trial version of VideoGo can only download the first five minutes of each video. To unlock the limitation, you are suggested to purchase the full version.