HBO Max is a streaming service from HBO that offers a ton of great content, including original shows, movies, and more. One of the best features of HBO Max is the ability to download shows and movies on your mobile phone or tablet to watch when you are offline. It is worth noting that the videos that you download are stored on your device's internal storage and can only be played on the HBO Max app. You cannot save HBO Max videos to an SD card, as it is not allowed to save videos anywhere other than internal storage.
Downloading videos from HBO Max to your SD card doesn't have to be a difficult task. For example, with VideoGo All-In-One, you are able to download HBO Max movies and TV shows to any device you want. In this article, we'll show you how to use this program to download HBO Max videos to your SD card so you can save a lot of movies and shows to watch offline and transfer them between devices. Let's get started!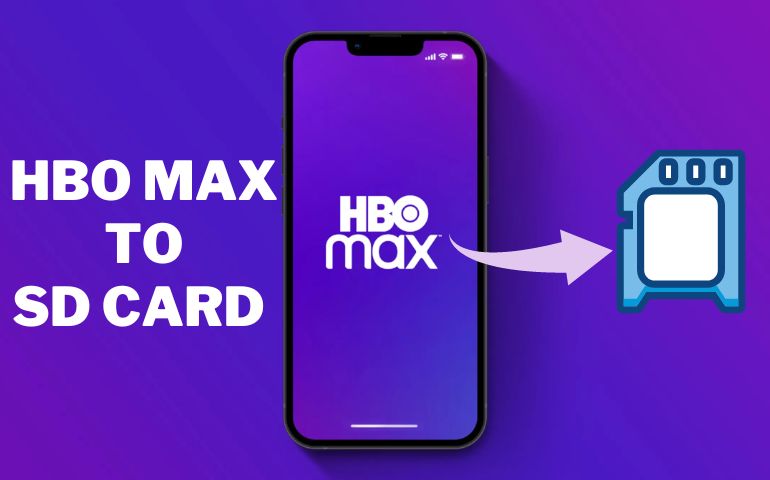 Key Features of VideoGo All-In-One
VideoGo All-In-One is a full-featured video downloader that supports downloading movies and TV shows from HBO Max without the HBO Max app and an Ad-Free plan. It can help you download HBO Max movies and TV shows to your SD card by downloading videos in MP4 or MKV format. Besides, VideoGo All-In-One can download high-quality videos with audio tracks and subtitles preserved. With it, you don't have to worry about download limits, and you can permanently save the downloads and transfer them between devices.
This handy tool features batch download and hardware acceleration, which can add all seasons or episodes with one click and download them at a fast speed. The download operation is also extremely simple, and a large number of videos can be downloaded to the computer in just a few steps. Additionally, VideoGo supports downloading videos from over 15 sites. You can use it to download videos from Netflix, Amazon Prime Video, Disney+, and so on. If you are interested, click the below buttons to download it and follow the steps to download videos for yourself!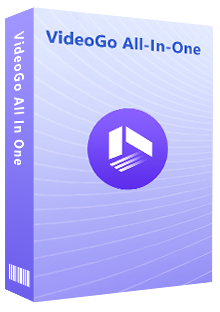 VideoGo All-In-One
A comprehensive tool for downloading unlimited videos from multiple streaming sites with ease.
Download movies & shows from HBO Max/Max.
Download HBO Max/Max videos in HD quality (up to 720p).
Save HBO Max/Max video as MP4 or MKV files.
Preserve original audio tracks and subtitles in multiple languages.
Play the downloaded videos anytime, anywhere without limits.
Download
Download
Steps to Download HBO Max Videos to an SD Card
Step 1 Install VideoGo All-In-One and Select Download Site
Please download VideoGo on your Windows or Mac computer and launch it. After launching, you will be asked to choose one website where you want to download videos. Please tap the HBO Max logo and click the "OK" button to connect to the correct website.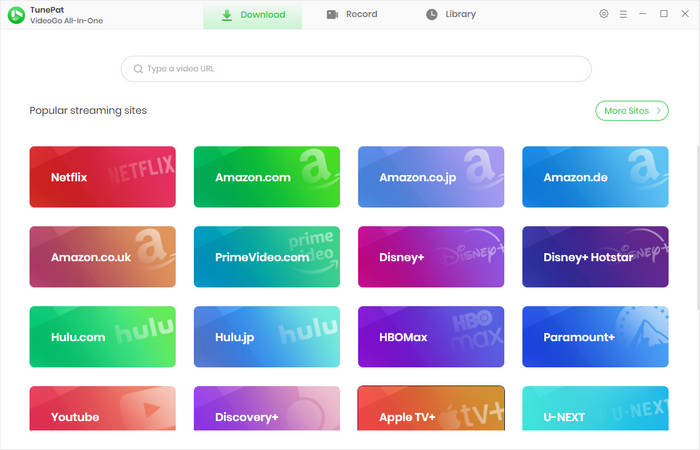 Step 2 Log in with Your HBO Max Account
Input a word into the search bar and hit "Enter", you will see the login window of HBO Max. Please click the "Sign In" button and log in with your HBO Max. After logging in, remove the information you entered in the search bar.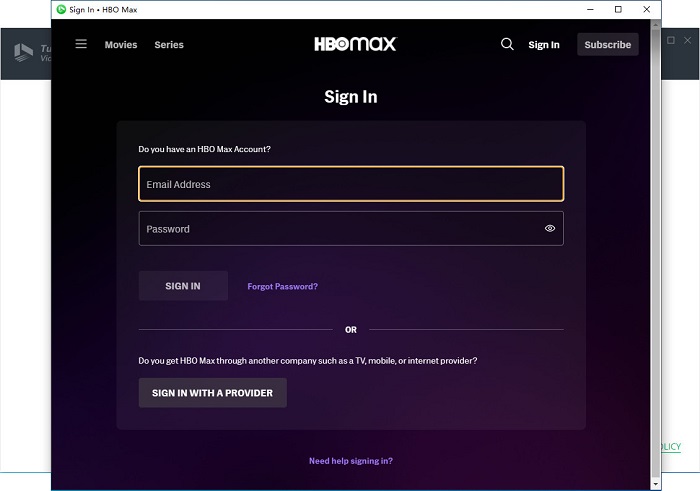 Step 3 Choose General Settings
Open the "Settings" window by clicking the "Gear" icon on the top right corner. Here you can set video quality, video format, audio, subtitles, and more. Most importantly, you can choose the download location.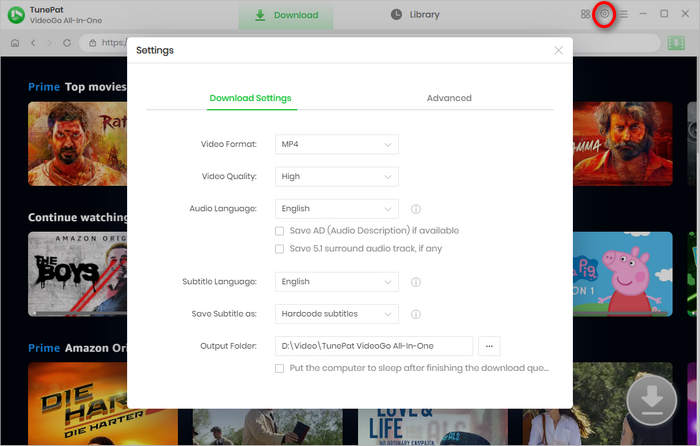 Step 4 Search for HBO Max Video
You can search for an HBO Max movie or TV show by entering its name or keywords, and the program will find some videos for your reference. If you get the video's link from the HBO Max website, you can directly paste it to VideoGo to find the desired video.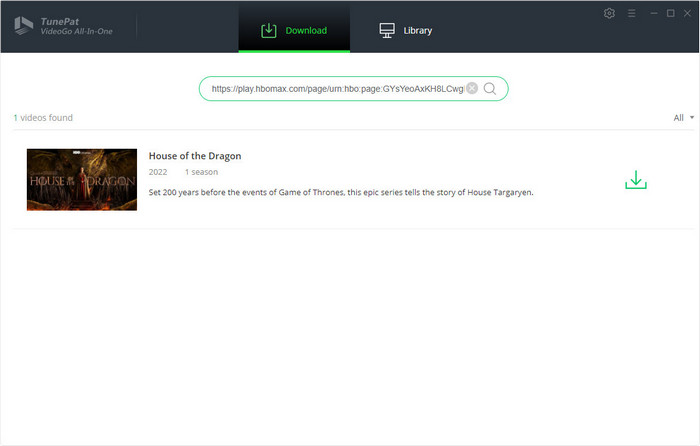 Step 5 Customize the Advanced Download Settings
You can choose the download settings with more details through the "Advanced Download" settings. What you can choose includes video quality, the language of audio tracks, and subtitles. Also, you can choose to save audio, subtitles, or video separately.
To choose the settings for a movie, click the

icon next to the "Download" icon. For a TV show, you need to click the "Download" icon and then you will see the "Advanced Download" button in the popup window.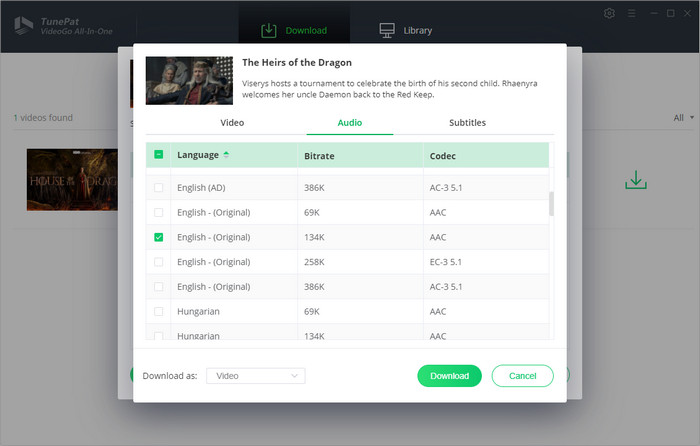 Step 6 Download and Save HBO Max Video to Your SD Card
Click the "Download" button to download your selected videos to your SD card. VideoGo will download the videos one by one. Once downloaded, you can choose to play the downloads on your computer directly or insert your SD card into other devices for offline viewing.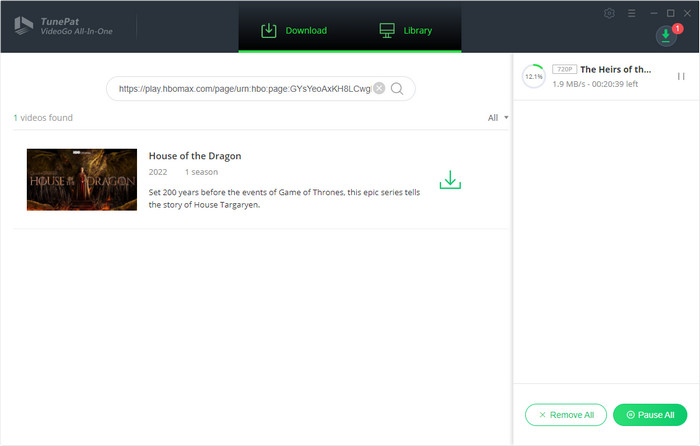 Final Word
With VideoGo All-In-One, you can easily download HBO Max videos to your SD card and you can play them offline on any device. Whether your subscription plan offers the download feature or not, VideoGo All-In-One can download videos for you without limits. At the same time, you will get HBO Max videos in high quality with multi-language audio and subtitles kept. And all downloaded videos can still be played after canceling the subscription.
Note: When downloading videos from streaming sites including Netflix, Prime Video, Disney+, Hulu, HBO Max, Paramount+, and Discovery+, the free trial version of VideoGo can only download the first five minutes of each video. To unlock the limitation, you are suggested to purchase the full version.