HBO Max is known for its large library and exclusive original content. It offers over 13,000 hours of movies, series, and Max Originals as well as all of HBO content. Subscribers can access a ton of content from Warner Bros.DC, Cartoon Network, Adult Swim, Turner Classic Movies, and much more through the HBO Max app or a web browser. At the same time, the service offers an offline viewing feature so subscribers can watch their favorite movies or shows without being limited to an internet connection. Bear in mind that this feature is only available to those who subscribe to the Ads-Free plan with $15.99 monthly or $149.99 yearly.
This article explains to you two ways to download videos from HBO Max. Generally, you can download videos from the HBO Max app. But one thing can't be ignored is that not all devices support the streaming app. Thus, we provide a second way to help you download HBO Max videos without the app so that you can download and play the downloaded videos on any device. This will inevitably require a third-party tool to download videos from HBO Max. We recommend an excellent video downloader called VideoGo All-In-One which can download any video from HBO Max without limits, no matter which subscription plan you order.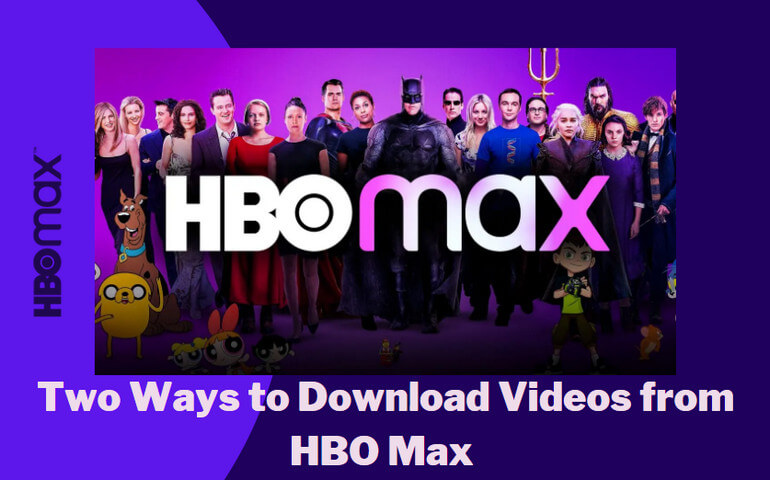 Method 1: Download Videos Using the HBO Max APP
HBO Max allows you to download videos on mobile devices through the HBO Max app. If you sign up for HBO Max with an Ads-Free plan, you can try this way to download HBO Max movies and shows on your device temporarily. To begin with, please make sure your device is connected to a Wi-Fi network.
Step 1 Tap the HBO Max app on your phone or tablet and log in with your account.
Step 2 Browse and find a movie or a TV show that you want to download and go to the video description page.
Step 3 If this movie or show is available to download, there will be a "Download" icon on the description page. Tap the icon to save the video on your device.
Method 2: Download Videos Using VideoGo All-In-One
VideoGo All-In-One is designed for directly downloading HBO Max movies and TV shows from a web browser. It can search for your wanted videos from the HBO Max website through the built-in search engine, without using the streaming app. Also, it supports you in downloading HBO Max videos in batches with high resolution and saving the downloads in MP4 or MKV format. If you are a multilingual learner, this tool allows you to save multi-language audio tracks and subtitles for videos and provides three types of subtitles. VideoGo All-In-One is available on Windows and Mac computers while the videos downloaded by it can be played on any device you have.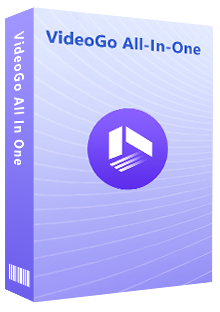 VideoGo All-In-One
A comprehensive tool for downloading unlimited videos from multiple streaming sites with ease.
Download movies & shows from HBO Max/Max.
Download HBO Max/Max videos in HD quality (up to 720p).
Save HBO Max/Max video as MP4 or MKV files.
Preserve original audio tracks and subtitles in multiple languages.
Play the downloaded videos anytime, anywhere without limits.
Download
Download
Step 1 Select Website
Open VideoGo All-In-One and choose HBO Max as the website you want to download videos from. If you don't see this window to choose a website, please go to "Settings" > "Account Settings".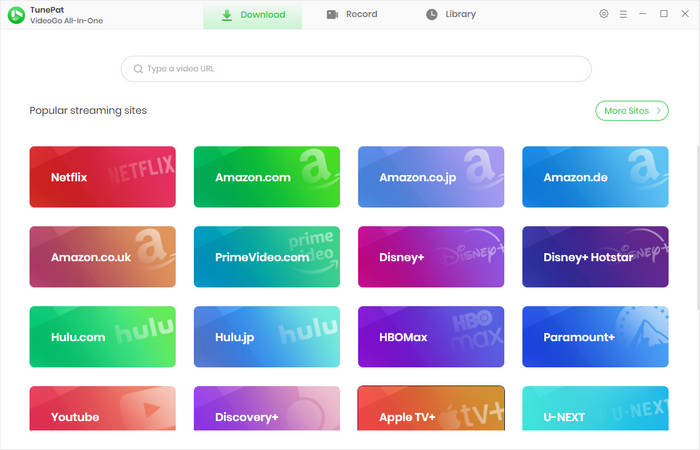 Step 2 Log in to HBO Max
Just enter a word into the search bar and press the "Enter" button on the keyboard, and the program will prompt you to log in to HBO Max.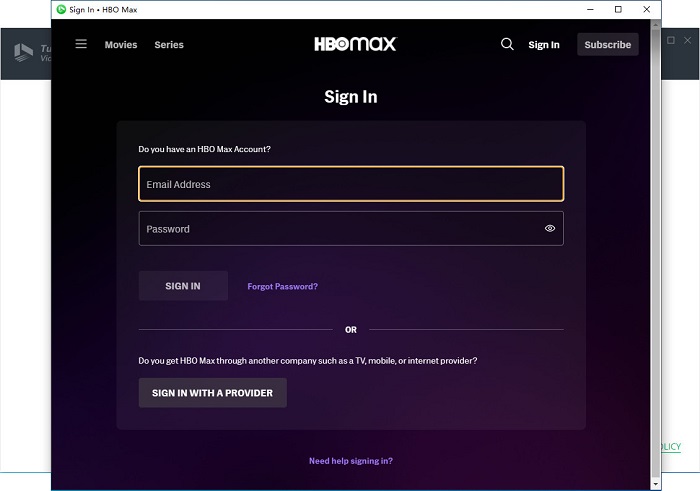 Step 3 Search for HBO Max Video
After logging in, you can search for a movie or TV show by name, keywords, or URL. The program will find your wanted video in seconds.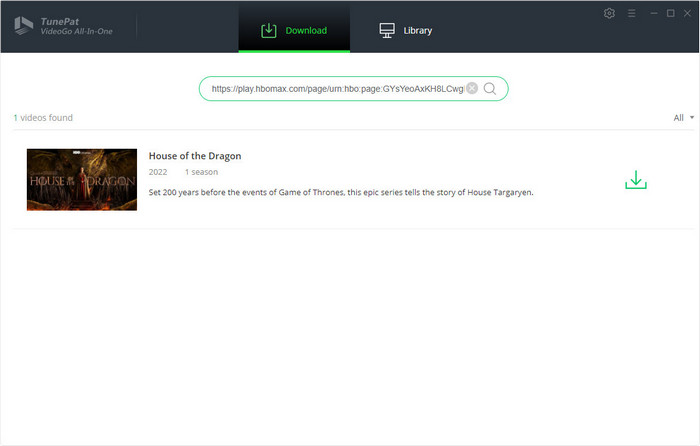 Step 4 Select Output Settings
Click the "Gear" icon to open the settings window. Here you can choose the general output settings like video format and video quality, and enable to save 5.1 surround audio. Also, you are allowed to change the download location.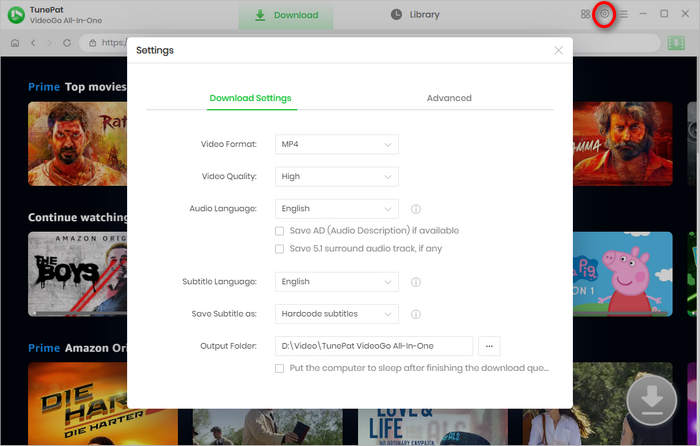 Step 5 Choose Advanced Download Settings
If you want to choose the advanced download settings for a movie, click the

icon next to the "Download" icon to choose the advanced settings for video quality, audio tracks, and subtitles. If you want to do this for episodes, please click the "Download" icon and then you will find the "Advanced Download" button at the bottom left corner.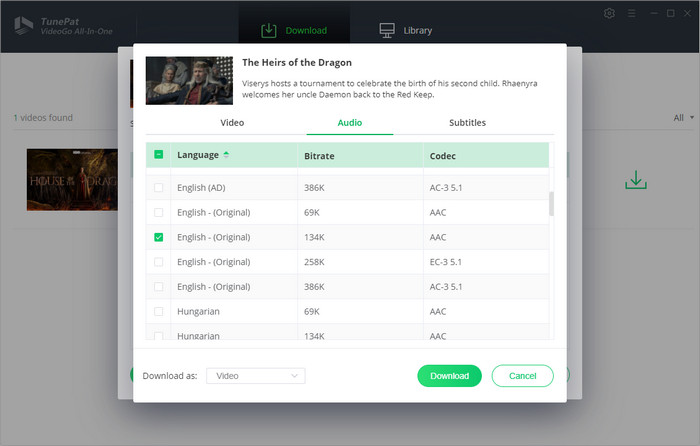 Step 6 Download HBO Max Video on Computer
Click the "Download" button to add your selected videos to the download queue. They will be downloaded one by one. After downloading, go to the "Library" tab to check the downloaded videos.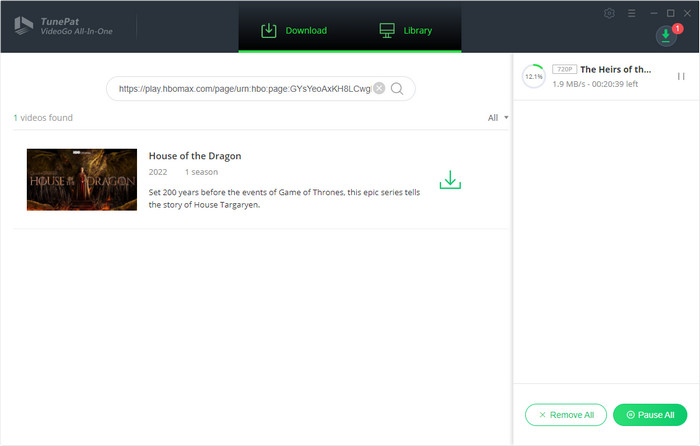 Final Word
If you already have an Ads-Free account on HBO Max, downloading videos from the streaming app is fairly easy to do. But there are some restrictions on video downloads. Any video downloaded from the app won't be stored for a long time and will usually expire after 30 days. And if you start playing a video, you have to finish watching it within 48 hours or it will become inaccessible. Thus, the second way may be more reliable as it can keep HBO Max videos all the time and has no limits on the viewing time of the downloads.
Note: When downloading videos from streaming sites including Netflix, Prime Video, Disney+, Hulu, HBO Max, Paramount+, and Discovery+, the free trial version of VideoGo can only download the first five minutes of each video. To unlock the limitation, you are suggested to purchase the full version.