HBO Max is a popular streaming service that offers a vast collection of movies, TV shows, and documentaries. It is known for its exclusive content and critically acclaimed originals such as Game of Thrones, The Sopranos, and Friends. However, it's important to note that HBO Max has some restrictions when it comes to downloading videos. Subscribers can only download videos on specific devices, such as smartphones and tablets, and not on laptops or desktops. Moreover, the downloaded videos have an expiration date, and they will automatically be deleted from the device after a specific time, usually within 30 days. Fortunately, there is a way to save HBO Max videos forever using VideoGo All-In-One.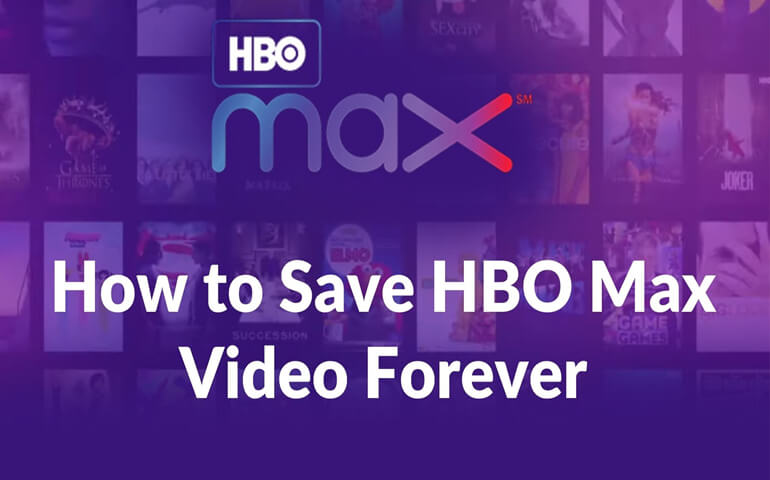 Tool Recommend: VideoGo All-In-One
To overcome these limitations and save HBO Max videos forever, you can use VideoGo All-In-One. This software is specifically designed to download videos from more than 15 streaming sites, including HBO Max. With VideoGo, you can download movies and TV shows in high solution. Moreover, the software allows you to save any video as MP4 or MKV files, which can be played on any device and kept forever.
One of the best features of VideoGo is that it preserves the original audio tracks and subtitles in multiple languages. This means that you can watch the downloaded videos with the same quality and clarity as the original content. Additionally, VideoGo allows you to play downloaded videos anytime and anywhere without any limits.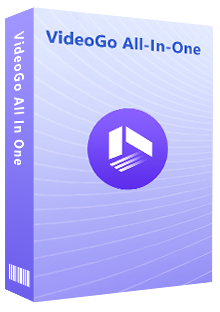 VideoGo All-In-One
A comprehensive tool for downloading unlimited videos from multiple streaming sites with ease.
Download movies & shows from HBO Max/Max.
Download HBO Max/Max videos in HD quality (up to 720p).
Save HBO Max/Max video as MP4 or MKV files.
Preserve original audio tracks and subtitles in multiple languages.
Keep the videos on your device permanently.
Download
Download
Tutorial: How to Download HBO Max Video with VideoGo All-In-One
Step 1 Download VideoGo and Select HBO Max Website
Please download VideoGo All-In-One on your computer and launch it, you need to pick up HBO Max as the website to download videos. Then choose the HBO Max icon in the program to restart the program and connect to the HBO Max site.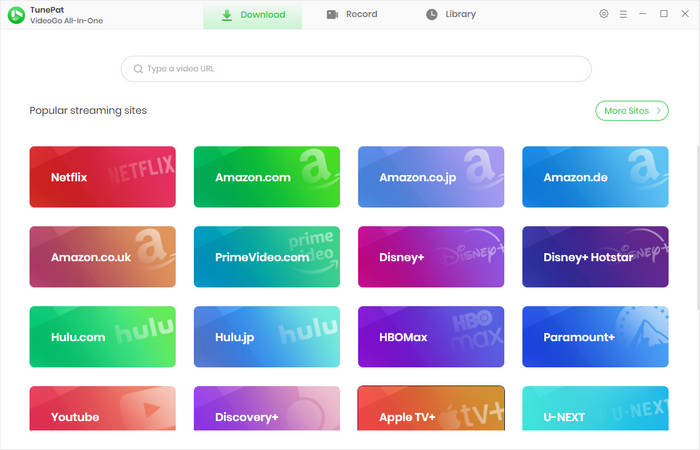 Step 2 Log in to HBO Max
Before using the program, you need to log into your HBO Max account. You can type some words into the search bar to open the login window and log in with your account.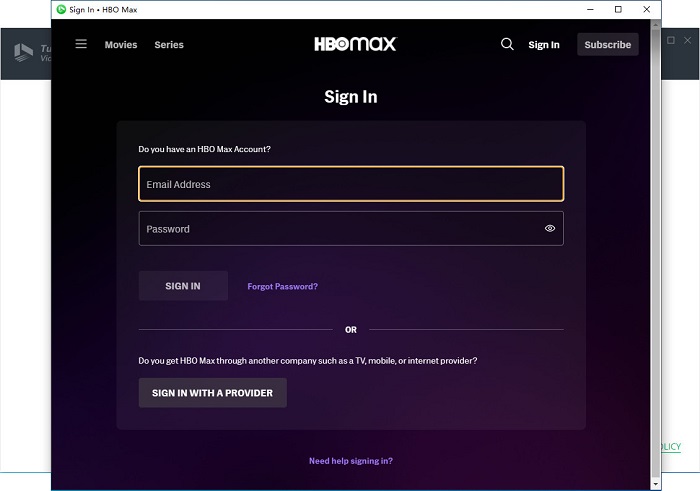 Step 3 Choose Output Settings
There is a "Settings" icon on the upper right, click it to open the Settings window. Here you can choose the download settings such as video format, video quality, and the languages of audio and subtitles. Besides, you can save subtitles as internal, external, or hardcode subtitles. There are some other settings in the "Advanced" tab.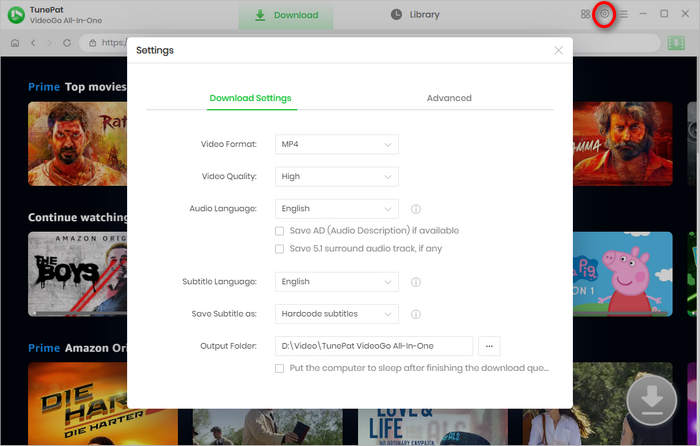 Step 4 Search for HBO Max Video
Navigate to the video you want to download and copy its URL from the address bar of your web browser, then paste it into VideoGo. The smart one will find your video soon.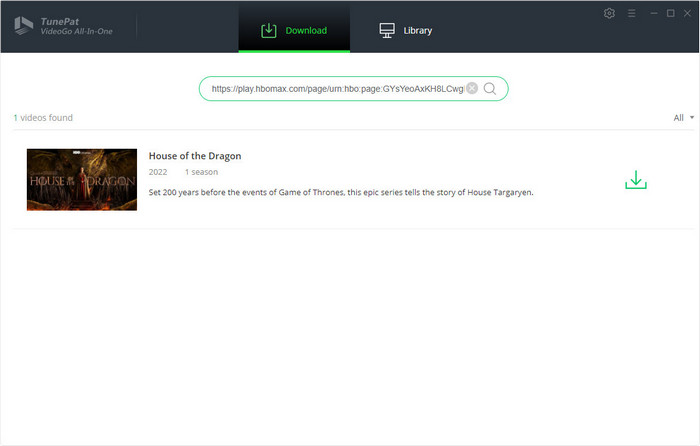 Step 5 Customize the Advanced Download Settings
VideoGo offers the advanced download feature that allows you to choose video quality, audio, and subtitles with more detailed information. Click the

icon next to the "Download" icon to choose the advanced settings for movies. If you are downloading a TV show, you need to choose the seasons and episodes first by clicking the "Download" icon, and then click the "Advanced Download" button on the bottom left corner.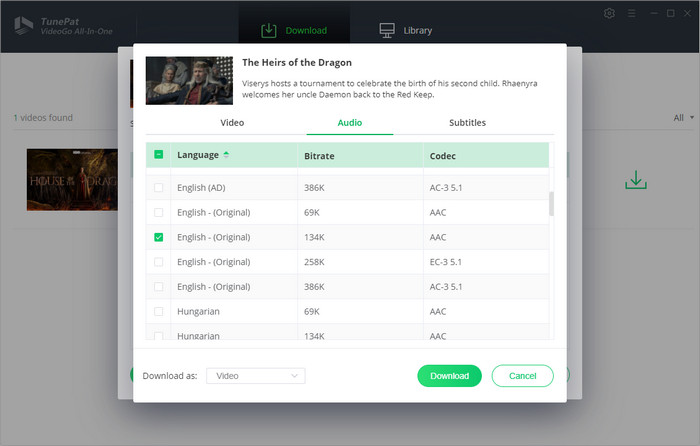 Step 6 Start Downloading HBO Max Video
Finally, click the "Download" button. The download process may take a few minutes, depending on the size of the video and the speed of your internet connection. Once the download is complete, the video will be saved to your comupter. You can play your video on your computer directly, or you can move them to any other device for offline playback.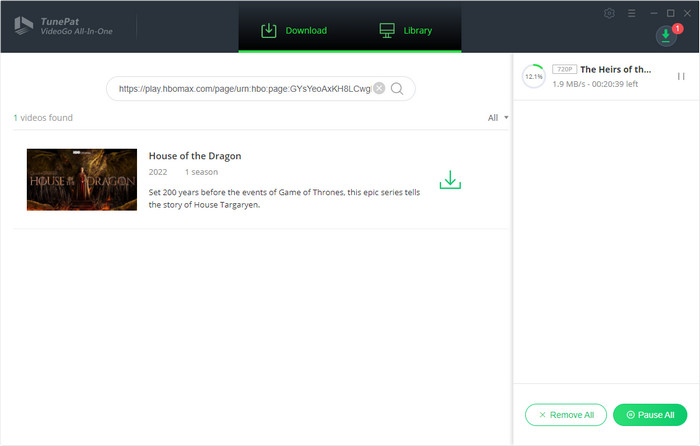 Final Word
Whether you want to download videos from HBO Max to your computer or other devices and whether you subscribe to an HBO Max with Ads plan or Ad-Free plan, VideoGo All-In-One is the best choice to download videos from HBO Max. It has the ability to download HBO Max videos as MP4 or MKV files so that they can be directly stored on the computer. What's more, you can easily move the downloads to any device for offline viewing. At the same time, all downloaded videos are stored on your devices all the time and accessible at any time.
Note: When downloading videos from streaming sites including Netflix, Prime Video, Disney+, Hulu, HBO Max, Paramount+, and Discovery+, the free trial version of VideoGo can only download the first five minutes of each video. To unlock the limitation, you are suggested to purchase the full version.